ComicFesta Anime opened its website for its upcoming anime project, Everything for Demon King Evelogia, announcing the release date for the Isekai Boys-Love series.
According to the website's description (via ANN), Everything for Demon King Evelogia anime is "Based on a BL fantasy manga by Kaziwara Io". It began publishing in 2020 on ComicFesta and Mecha Comic service. The website continues,
"An aimless young man named Gozu Toshiaki is killed and resurrected as a background character in a game world he has been playing. Gozu encounters the Demon King Evelogia, the game's last boss whom Gozu has adored since he was little. Together, they aim to conquer the world."
Rebranded as 'AnimeFesta', this anime block is known for unfolding a new series every three months subsequent to its launch. Most of these anime are adapted from native manga falling under adult, TL, and BL genre from Suiseisha magazine. WWWave Corporation owns and operates AnimeFesta and also runs an English language version called Coolmic.
These anime are censored for broadcast and premium versions. Former deals with broadcasting on TV while latter is associated with the explicit version distributed over the internet. Both the versions are given their own separated voice cast. Demon King Evelogia transcends this tradition with the same cast for both versions.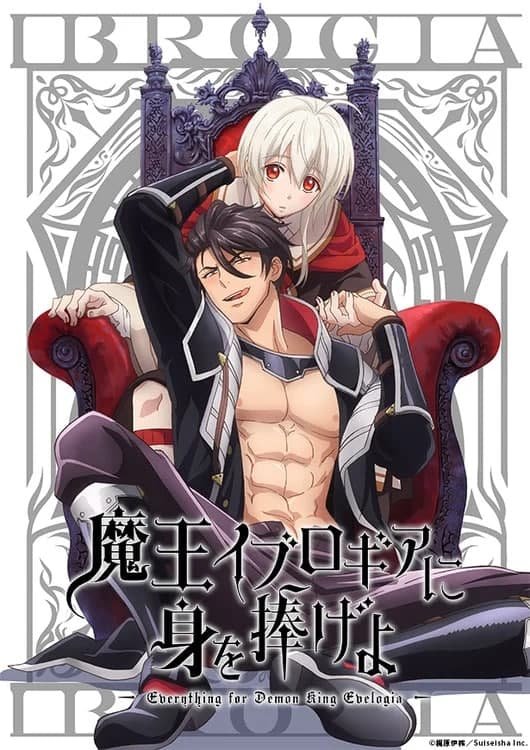 The cast includes Shun Horie, Takuya Sato, Hitomi Nabatame, and Hiroki Yasumoto as Eve, Gozu, Tishia, and Makidy respectively. Studio Hokiboshi is handling the production with Sanae Nagi as director. Eeyo Kurosaki is handling the scriptwriting while Yoko Iwakura will do the character design.
Everything for Demon King Evelogia anime will be telecasted in the month of September and October on Tokyo Mix Channel and BS11 respectively. ComicFesta Anime Youtube channel will showcase the broadcast.