A fan has created an in-browser parody of Pokémon named 'Fontemon' and the most interesting part is that the full game is stuffed within a font entirely. Now you're probably thinking that how can a game run on a font and how will it look like, but trust me the end result of this wild and fun creation is just marvelous and certainly amazing.
Created by Michael Mulet, 'Fontemon' is the world's first font game, which uses the popular OpenType, a flexible font format created by Microsoft that "can be used and modified for a bunch of different digital settings." This method makes the work of the player more simplified, in order to choose their own adventure parody of Pokémon filled with many Minnesota elements.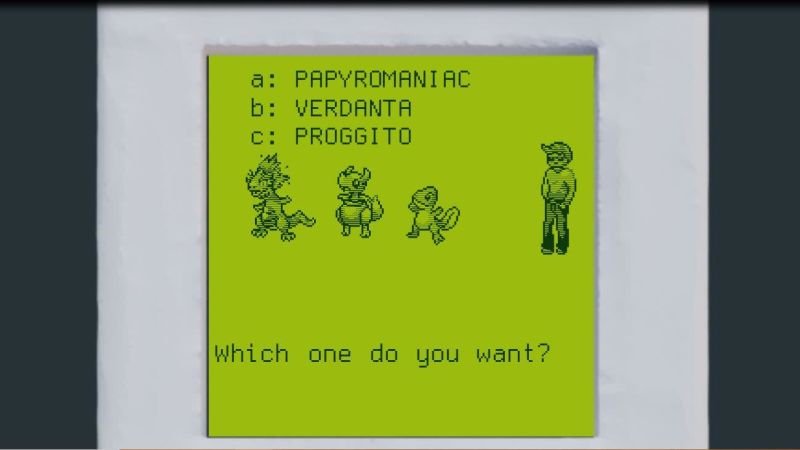 You can play Fontemon for free in your web browser, and also can install it on your word processor, an image editor, a code editor, and technically on everything which supports fonts. The game starts just like any Pokémon game, selecting a starter monster, then the game will send you to your first gym to battle with the leader. Make sure that you should type the correct letters while you're in a battle or you'll lose, but don't worry you can undo your mistake by hitting backspace. And if you want to go back, just delete the text you've written and you're good to go. Check out a video below demonstrating the game.
Creator Michael Mulet has also explained how the game works in a post on Github. Where he explains that he has used a method known as "Type2 Charstrings" out of many other methods, to draw pixel art in his font, embed game logic within it, and build its 43 distinct choices.
The game has 4694 frames in total, and every time player types a letter one frame loads out of them. The game also gives choices to the player for pick moves in battle and so on. Depending on the choices that the player makes it has various branches and endings available and rewards for trying different choices.
We highly recommend you to try Fontemon once on Mulet's site, Code Relay, where the game is hosted.