As many people waiting for the new season of the Dragon Ball Super anime the ongoing manga of the series is going into some interesting plot.
Goku and Vegeta getting some new outfit changes from their master
Goku and Vegeta spent an undisclosed time in training on Lord Beerus's planet where Goku is learning more about the Ultra Instinct from Whis. Ultra Instinct is one of the techniques reserved by the angels. Whis tells Goku that Ultra Instinct is more of a 'State of Mind' than a transformation and taught him to use it in normal form.
Whereas Vegeta learns the 'Power of Destruction' from the God of Destruction himself. The amount of power both the Saiyans had gained in their training is still unknown.
As a symbol that Vegeta is now able to use the powers of Destruction, Beerus gives Vegeta one of his earrings and tells him to prove that the power of destruction is more powerful than that of the angels. In response to this Whis drew his symbol on Goku's gi with a permanent marker as a symbol that he can use the techniques reserved with the angels. Whis also did this to boost the feeling of competition among the two Saiyans to boost their urge to get stronger.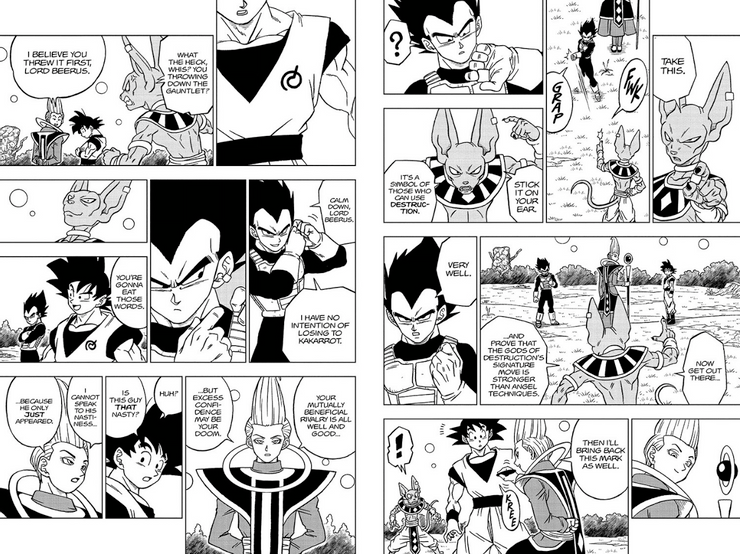 With this, there's an introduction of a new villain named Granolah who used the Super Dragon Balls to become the strongest in Universe 7 and now creating havoc.
Whis's warning to Goku and Vegeta
With Vegeta learning the powers of a destroyer and Goku unlocking the other deep levels of U.I in chapter 71 of the manga, they are about to leave and are going to fight Granolah. After receiving their symbols Goku and Vegeta starts trash talking about each other in between Whis interfere and say this:
"You mutually beneficiary rivalry is all well and good…"
"But excess confidence may be your doom"
"I can intervene in the affairs of the mortal realm, but I can leave you with that warning."
As no clear reason is given for the warning so we can assume that this is about Goku and Vegeta not getting overconfident. 
Or there can be deeper meaning about this warning being about their Saiyan pride and can be Granolah's wish. As there is no clear explanation about Granolah's wish as to how he can remain the strongest in the universe it can be by the process that whenever his enemies get a power-up his power also increases and as do we all know that whenever Saiyans face a stronger enemy and are on the edge of losing, their Saiyan pride helps them to power-up. Which can turn into an advantage for Granolah.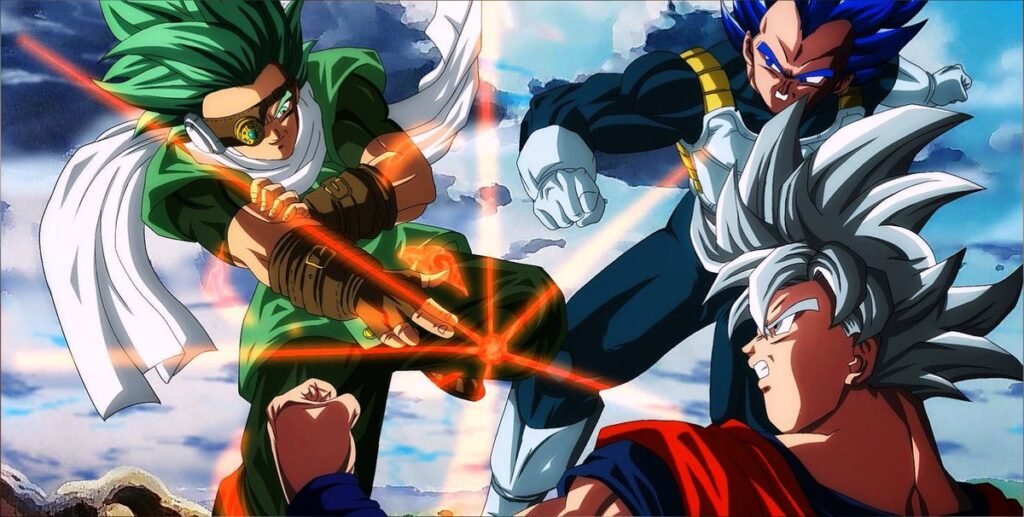 Vegeta's remarkable progress
As Vegeta declared that he is going to chase a different type of power than Goku, he starts to learn the power of destruction with Lord Beerus, and in the latest chapter(71) Beerus acknowledges Vegeta's potential as a destroyer.
And in the latest chapter, he learns the power of destruction at such a level that now it will be a viable technique in his fights.
From struggling in using Hakai at a small level Vegeta is now able to use this technique to destroy a large chunk of objects during the chapter Beerus throws some objects at Vegeta with many of the objects getting destroyed by Vegeta's Hakai but he also destructs a portion of the waterfall making Beerus acknowledges his skills as a destroyer.
The upcoming fights are going to be awesome with the new powers of Goku and Vegeta and the new villain introduced to the story and the mystery that what were the conditions of Granolah's wish. The new chapter (72) of the manga releases on May 20. While the previous chapter (71) is available on VIZ's website.