DC FanDome is back again with the biggest gathering and talent throughout the DC Multiverse. This virtual event showcased tons of DC movies, TV shows, games, and comics which are coming soon along with the new trailer for The Batman movie, fresh looks at shows like Batwoman, The Flash, and Superman & Lois, reveals of Gotham Knights, and Suicide Squad: Kill the Justice League and more.
If you haven't watched the event or missed it, you can scroll down to see all the announcements made during the DC FanDome 2021.
Shazam! Fury of the Gods
DC FanDome 2021 showed the behind-the-scenes of Shazam! Fury of the Gods with Asher Angel and Zachary Levi. The behind-the-scenes reveal that there will be more active, the plot is heavily into mythology, exotic sets, and more.
This time they also taking Hellen Mirren and Lucy Liu as powerful two villains. To watch the Shazam sequel you have to wait until 2023. Until then enjoy watching BTS below:
Peacemaker
The Suicide Squad spin-off is here! We are going to see John Cena in another spectacular HBO Max series Peacemaker on January 13, 2022. Along with John Cena as Peacemaker series starring Freddie Stroma as Vigilante, Steve Agee as John Economos, and more. You can see below the first teaser trailer:
Batgirl
Batgirl movie is still in pre-production but we have the latest news that the writer Christina Hodson and directors Adil El Arbi and Bilall Fallah were thinking to bring Barbara Gordon (Leslie Grace) for the first time as a leader of her action film. And Barbara Gordon will be going to have her signature red hair and a full cowl as a new concept image of Batgirl was shared.
Blue Beetle
Blue Beetle movie from directors Angel Manuel Soto and Gareth Dunnet-Alcocer and star Xolo Mariduena first time solo starring Mexican-American hero. The Blue Beetle movie is rich with fun, humor, and feelings. The first look of Beetle Suit is also revealed.
Batman: Cape Crusader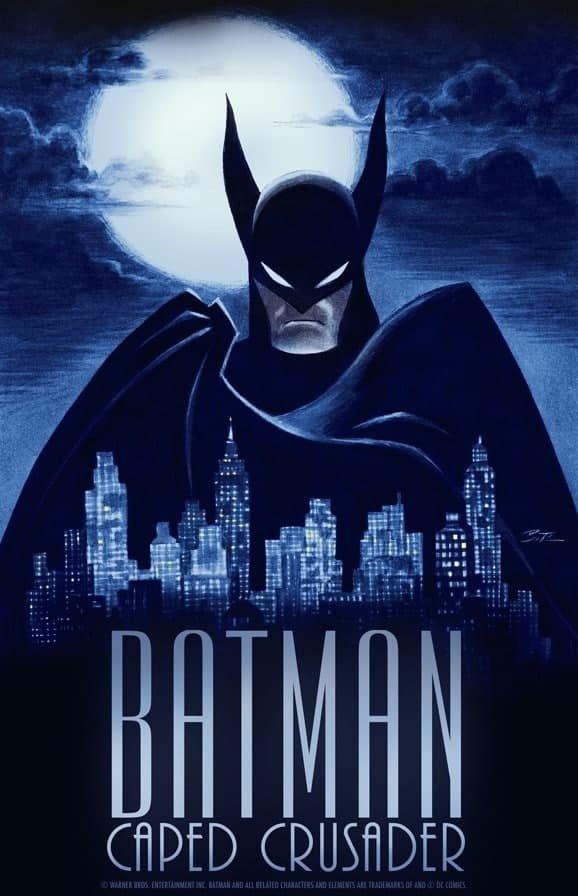 J.J Abrams, Bruce Timm, Matt Reeves, and James Tucker cooperating to redefine the image of Batman. The redefinition concept is born out of a noir sensibility that is set in a timeless world that harkens to the 1940s. With the help of animation techniques and technologies, there will be nuanced characters, sophisticated storytelling, and, intense action sequences of Batman that are set in a visually striking world.
Catwoman: Hunted
Catwoman: Hunted movie telling a story of a woman who attempts to steal a priceless jewel which puts her into the hands of powerful consortium villains and the ever-resourceful Interpol. The Catwoman: Hunted is releasing on digital, 4K, and Blu-ray on February 8, 2022.
Batwoman
Batwoman is returning with the third season. On asking Javicia Leslie about the movie she talked about Alice and co-star Rachel Skarsten. And Camrus Johnson shared some history of Batwing and his transformation. Watch the trailer below:
Supergirl
This year Supegirl is wrapping up so DC FanDome pays tribute to Melissa Benoist along with all-stars from all six seasons. You can recall the epic run of the series by viewing the video below:
Superman and Lois
Superman and Lois were one of the hits of 2021, so DC FanDome gives us an exclusive behind-the-scenes video where Tulloch and Alex Garfin (Jordan Kent) giving a tour of the set of the Smallville with some fun and their commentary.
The Flash
You all have loved the costume upgrade of The Flash and this new upgrade which is classic gold boots from comic books. You can have a look at below: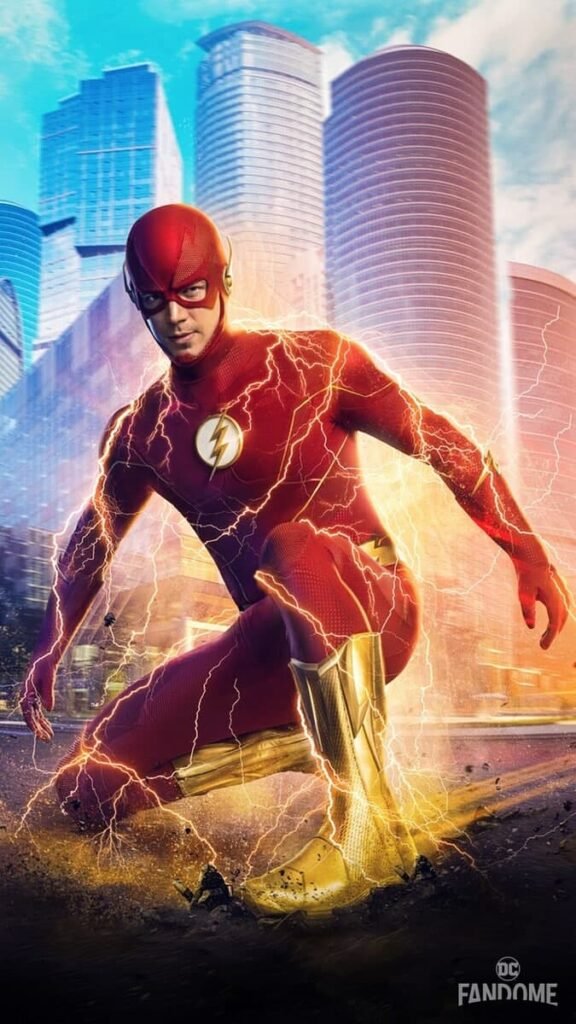 The Flash Movie
"The Flash" movie debuted a teaser trailer, which will unlock the DC multiverse, as Miller's Barry Allen jumps from his cinematic universe — in which Batman is played by Ben Affleck, into an alternative universe in which Batman is played by Michael Keaton.
Written by Christina Hodson ("Birds of Prey"), is scheduled to release Nov. 4, 2022. You can watch the clip below.
Legends of Tomorrow
DC's Legends of Tomorrow will soon be reaching its 100th episode. So, to celebrate its century mark DC FanDome prepared a video of 100 episodes in 100 seconds. You can see it below:
Naomi
The bestselling DC comic book Naomi by Brian Michael Bendis is coming to The CW in 2022. Naomi story of a cool, confident girl who pursues her destiny. You can see the first look here:
Titans
Although Titans are wrapping up their Season 3 on October 21, HBO Max announced its Season 4 at DC FanDome 2021 along with a first look at the season three finale.
Doom Patrol
HBO Max announced that its Original series Doom Patrol will return for a fourth season a Season 4 while giving us a mid-season trailer that shows more weirdness is yet to come.
Milestone Comics
The creators of Milestone Comics announced that they are creating the first Milestone animated movie based on a Hardware Season 1.
Harley Quinn
Let the Eat, Bang, Kill Tour begin! The Comedy series Harley Quinn is coming with Season 3 on HBO Max. You can see the first look below:
Young Justice: Phantoms
DC FanDome announced the fourth season of Young Justice: Phantoms and gives us a gift that its first two episodes are already streaming on HBO Max.
Black Adam
DC gave us over first electrifying look at Black Adam which soon be coming to theaters on July 29, 2022.
The Sandman
We all are waiting for the Sandman TV series for a long time and now it is happening. But for now, we have only a first look at the series which you can see below:
Monkey Prince
DC's Monkey Prince is coming back with 12 new issue comic book series in February 2022. Until then you can read a new short story of Monkey Prince for free on DCComics.com
Gotham Knights
"Beware the Court of Owls, that watches all the time…"
In 2022, Gotham Knights will be featuring the Court of Owls which bringing unique challenges and thrill to the world of console gaming. You can see the trailer below:
Suicide Squad: Kill the Justice League
Suicide Squad: Kill the Justice League, the much-anticipated new game from Rocksteady Studios, debuted a thrilling new trailer that gave us our biggest glimpse yet at the game's story, characters, and tone, even if it did leave us feeling a bit bad for poor Penguin.
DC's League of Super-Pets
DC's League of Super-Pets, a lively comedic adventure bringing the likes of Krypto and Ace the Bat-Hound to film for the first time, debuted an exclusive clip starring the two powerful pups. The movie features the voice cast of Dwayne Johnson, Kevin Hart, Vanessa Bayer, John Krasinski, Diego Luna, Natasha Lyonne, Kate McKinnon, and Keanu Reeves, and will hit screens May 20, 2022.
Injustice
The hard-hitting video game franchise leaps from the comics to the screen on October 19 with an all-new Injustice animated movie, available on digital, 4K, and Blu-ray. Along with a look at the Injustice franchise as a whole, Mount introduced a chilling clip from the film that's drawn straight from the comics.
Aquaman and the Lost Kingdom
Fans got to explore the behind-the-scenes of Aquaman and the Lost Kingdom, which is due to out on December 16, 2022.
Wonder Woman 3
Wonder Woman franchise director Patty Jenkins and Lynda Carter confirmed at DC FanDome 2021 that the threequel is still in the works.
"We're super excited about Wonder Woman 3. Gal (Gadot), who is so bummed about not being here, who's the busiest person in the world, with now three little kids and shooting," said Jenkins.
"We are all three very excited about some things coming up with Wonder Woman 3″ added Jenkins.
"Wonder Woman 3 is coming!" said Carter.
The Batman
Lastly, we got the trailer for The Batman, which will premiere on March 4, 2022, starring Robert Pattinson as Batman and Zoë Kravitz as Selina Kyle.
This is all about the DC FanDome 2021 announcements, you can also this link here for more detailed information.
I hope you like this information and stay tuned with us to get more information like this!