In today's world, everybody wants to earn money, and like you know it comes with some hard work. But if you're not worried about the dark implications of AI and willing to hand over the rights to your face. Then, my friend, there's a startup company – Hour One – that wants to pay you for a digital deepfake copy of your face, which further will help an artificial intelligence software to sell people products and education services, reports MIT Technology Reviews.
For now, the company has around 100 composite "faces" lined up and wants to add yours too. Hour One's Strategy Lead Natalie Monbiot, in the report from MIT says, "We got so many queues of people that are dying to become such AI-generated characters."
Anyone can apply for this as there is no need of having a model face to sell it for deepfake advertising. Now to become a part of this startup idea one can apply on the company's website where you can enroll by submitting your Instagram profile, email address, and your (real) name. We repeat Model faces are not a necessity. Hour One also requires a variety of faces that might belong to different ages, genders, and races.
If you get shortlisted then the company will film your face speaking and controlling with many different facial expressions in front of a green screen using a high-resolution 4K camera. And similar to many deepfake techs, the company then by using that filmed video will create as many as "AI characters or synthetic characters" it wants and can sell to other companies according to their needs.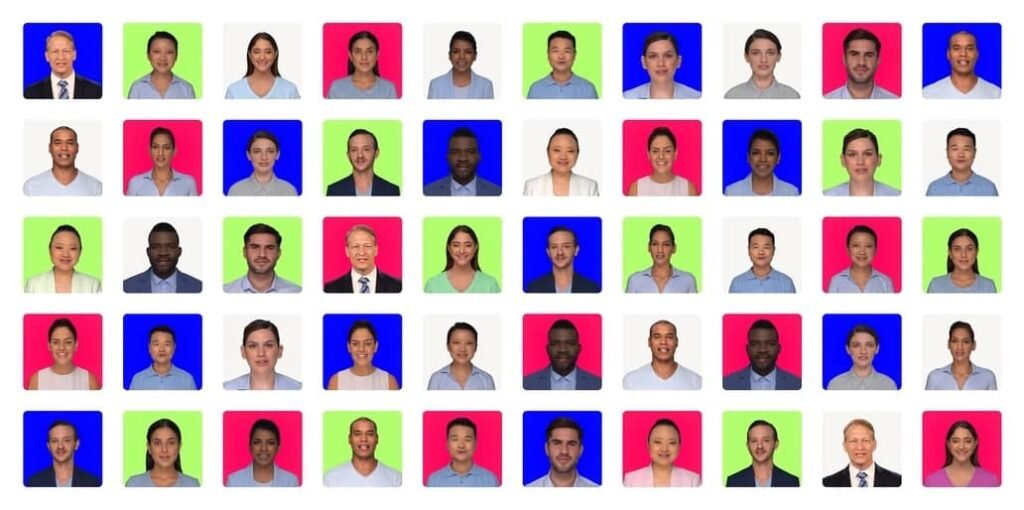 Hour One also made AI-generated voices to match every video, which is similar to text-to-speech software that allows AI to speak anything you write. At present, the startup is working with more than 40 clients and also with companies from different areas like e-commerce, entertainment, real estate, and digital health. It also offers client companies a better package which includes hiring professional voice actors to stand in place of you and read the sales script.
Tel Aviv-based startup, Hour One also has an ethics policy but the language which tells the character security is very bad. As it has only three bullet points and high commitment to protecting your data. Additionally, the company will stamp every synthetic video of your AI character with a watermark but it seems not enough.
Jessie Hammerling of the Center for Labor Research and Education at the University of California, Berkeley, in the MIT report, says "This looks like a fairly extreme case of technology scaling back the human's role in a particular work process."
On one side, Hour One's technology is a boon to companies wanting to scale up video production by removing the need for film crews, studio technicians, and on the other side, the security of the main person's facial identity is at high risk with the anticipation of humans who are used to the idea of building a career in such fields.
Without alternative income, a day may come when human beings have to search for a much harder way of living.
To read about it in more detail and know the thoughts of people who are currently working with Hour One do visit this link here.
So that's all about the post, and before you leave feel free to comment what you think about this new startup.