Update: Today, Netflix announced that Marvel's Agent Carter aka Hayley Atwell will voice Lara Croft in her new adventure, which the streaming giant is developing with Legendary.
Original Article: This Wednesday Netflix announced that they have started to work on making anime adaptations of these two well-known franchises and they also confirmed the release of previously promised anime series. These two brand new anime will be available soon too.
Tomb Raider is one of the new anime promised by Netflix. This show will be based on the recent reboot trilogy of the game. This new series will be written and executive produced by Tasha Huo and Dmitri M. Johnson, Stephan Bugaj, and Howard Bliss. Both Tasha and Dimitri have great experience in this field they have worked on (The Witcher: Blood Origin, Red Sonja) by Tasha and (Sonic the Hedgehog) by Dmitri.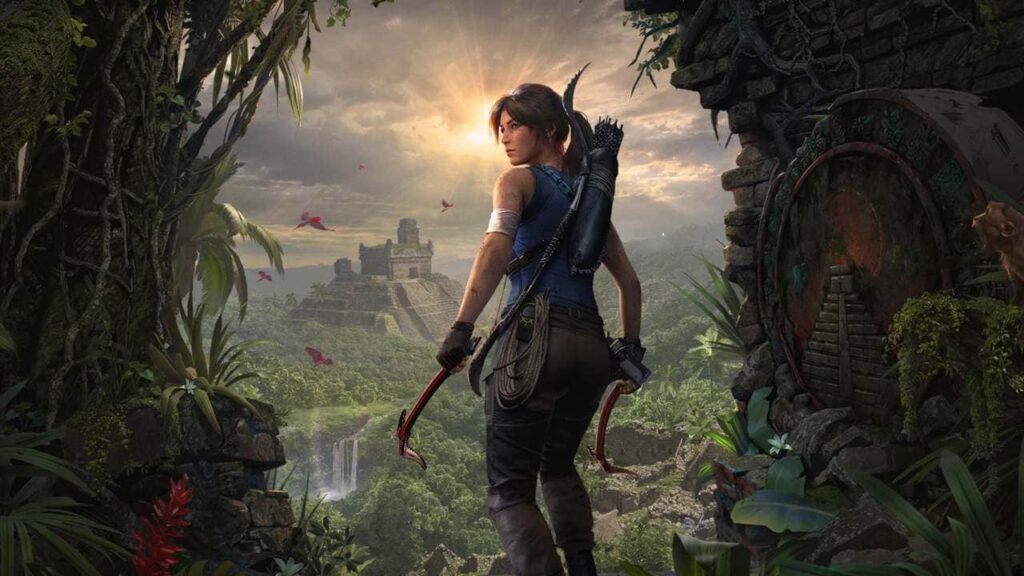 Tomb Raider first came as a game in 1996 and it was a hit. This is one of the very first original games that was created in the 90s. Even gaming was not a big thing and it was kinda new this game was able to sell 7 million copies for the original PlayStation. Lara Croft is a very known fictional character in the gaming industry she has been featured in various sequels. In 2018 Tomb Raider was inducted into the Video Game Hall Of Fame which is very honorable to the game and its original team and for new members of the team too.
The second series they promised is an anime adaptation of Skull Island. Netflix is working with Legendary Television to bring this anime to us. If you have watched the movie itself then I think you can what is going to come at you but if you haven't watched the movie then stick to the article to know more. This will be an animated thrilling adventure series.
The storyline will be followed by like this that these few shipwrecked people got stuck in this deserted island filled with titans and monsters. This Island is also home to a very ancient tribe. This tribe is protected by the greatest titan of all the Kong. He is the God of that island and everyone fears him. So now these new outside people to whom that island is completely alien will try to escape from that island.
Netflix also stated that the previously announced series Pacific Rim: The Black is still under production but they still didn't reveal any release date for premiering it.
This year Netflix has made some serious commitments promising to release a new movie every week of the year. This is a very busy schedule. For now, they are working on the CGI series of Resident Evil and they also plan to release the fourth and final season of Castlevania.