At E3 2021, Razer has introduced its new Razer USB-C GaN travel-ready charger which offers 130 watts of total power – instead of the standard 100 watts – priced at just $180 and can charge up to 4 devices. The Gallium Nitride (GaN), which was introduced in early 2020 to replace traditional silicon and get much smaller wall chargers that can also pack more power.
The Razer USB-C 130W GaN charger has two USB-C – 100 watts max (in coming years it would be 240 watts) and two Type-A – 18 watts max. Allowing Rzaer's GaN charger to offer 130 watts of total power. There are other features like Intelligent charging and Rapid Power Delivery.
When combined with the direct and foldable plug, the Razer USB-C GaN charger is a minuscule 3.2 x 7.7 x 6.2 mm and weighs around 350 grams only. It would be available for not just US customers as Razer has global adapter power plugs which can be used anywhere in the world.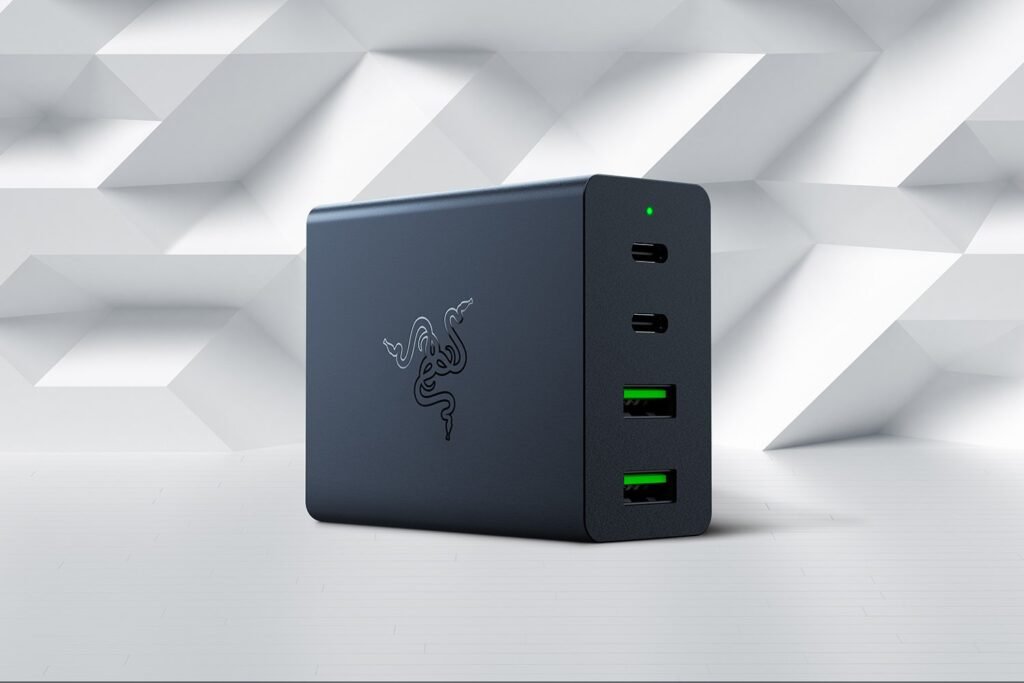 Due to the universal nature of the Type-C and Type-A outputs, one can use a Razer USB-C 130W GaN charger with any laptop that takes a Type-C charge tablet, smartphones, and smartwatches. If one wants to charge gaming a laptop where more than 100 watts is needed to supply the CPU and GPU while gaming, still a bigger charger is needed but one can use it when the laptop is on standby.
Razer USB-C 130W GaN charger will go sale sometime in the next 30 days for $180 at Razer.com, RazerStores, and its global retail partners. This 130W GaN travel charger comes in straight-up black color with some lovely green accents.
Razer has also announced that its Project Hazel N95 mask will go on sale on Q4 of 2021.