The very much-awaited second season of an Amazon Prime Original TV series named "The Family Man" hit the OTT platform on 3rd June 2021. This action thriller is a Raj & DK creation and stars Manoj Bajpayee as the lead character, Srikant Tiwari. Srikant works for Threat Analysis and Surveillance Cell or TASC (fictional) as a senior analyst. TASC is a part of National Investigation Agency of India (NIA).
In "The Family Man," Srikant is married to Suchitra (played by Priyamani) and they have two kids together, Dhriti (Ashlesha Thakur) and Atharv (Vedant Sinha). Srikant has to deal with his unsettled family life. His teen daughter and pre-teen son are having issues of their own and his marital life with Suchitra is also wobbly. Whilst all this, Srikant and his colleagues are fighting terrorism to save the nation.
The Family Man Season 1 Recap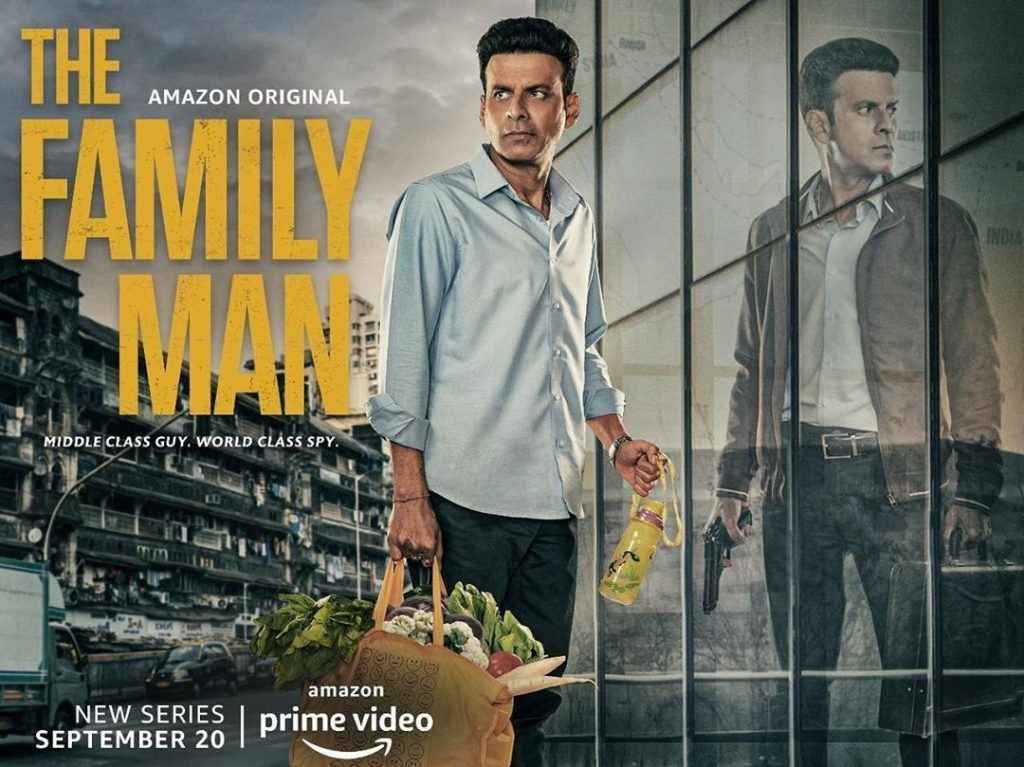 In the first season of "The Family Man", we saw two terrorists, Moosa (Neeraj Madhav) and Sajid (Shahab Ali) working under Major Sameer (Darshan Kumar) on mission Zulfiqar. Zulfiqar included a recreation of Bhopal Gas Tragedy in Delhi by breaking into Orion chemical Plant and spew toxic gases which would kill the entirety of Delhi, once leaked.
Another side storyline showcases a protestor, Kareem, who is mistaken as a terrorist by Srikant and his team and executed. His girlfriend Jonali sets off to find the proofs to deem him innocent (and she finds it).
In Delhi, Moosa and Sajid had set up the gas leak and were trying to flee. But, Moosa tries to stop the leak when a video of his mother is telecasted, in which she states that she is in Delhi but Sajid kills him in order to keep Zulfiqar running. Srikant and his best friend/colleague, JK Talpade (Sharib Hashmi) find Moosa's dead body and think that Zulfiqar is over.
While Zoya (Shreya Dhanwanthary) and Milind (Sunny Hinduja), Srikant's subordinates are trying to stop the chemical leak in the chemical plant. Unable to contact Srikant or JK, they are pinned in a crossfire with Moosa's men. The season ended at a cliffhanger when a container bursts open in the plant.
Also, Suchitra may or may not have cheated on Srikant with her friend, Arvind (Sharad Kelkar) in Lonawala.
This cliffhanger of The Family Man Season 1, certainly did what it was supposed to and fans were dying to know if Zoya and Milind made it out safe, if Srikant and JK realized that Zulfiqar was still on, what will happen if Jonali leaks the video she found and the most famous "Lonawala mein kya Hua tha?" (What happened in Lonawala?).
The Family Man Season 2 (Spoiler Alert!)
The first episode of The Family Man Season 2, answered some of these questions. Zoya did manage to get herself and an injured Milind out of the plant but passed out while driving. Srikant figured the situation out and his team managed to save the whole city on time and no one was exposed to the gas (except Zoya and Milind).
Srikant is shown working in a private IT company after quitting TASC. Overwhelmed because of the guilt of not reaching to the chemical plant on time, the greyness of covering up the attack as equipment failure, and the responsibility of lives of so many people, he decided it was better to quit and give his family more time (although he got the FOMO). Srikant is trying to be the perfect family man again, being a good father to his kids and a good husband to his wife. His marriage, however, is still going through a rough patch, the reason unknown to him.
Meanwhile, The Tamilian rebels of SriLanka are working on making their own government recognized in the UN. The SriLankan government is trying their best to not let it happen and asks the Indian Prime Minister Basu (Seema Biswas) to arrest one of the leaders of Srilankan Tamil rebels, Subbu (Srikrishna Dayal). Subbu is then caught and arrested by TASC in Chennai (owing to Srikant's help).
This episode was a great start to the season. Srikant and JK's conversations added the comedic relief even in the most intense situations. Milind is revealed to be alive and fine, although reluctant to return to TASC because he too, like Srikant, is feeling guilty about what went down in Delhi even though he is the reason the city is still standing. This makes us wonder about Zoya, whose fate is still unrevealed.
The family didn't have much screen time but had enough to show how they were doing, Dhriti being an average teenager and Atharv being Atharv. It was implied that Suchi is no longer working but the family was doing financially good, even better than they were in the previous season. This highlights the fact that the people who are risking their lives for the nation on a daily basis are still being underpaid. The episode also shines a light on top-level corruption as well as survivor's guilt.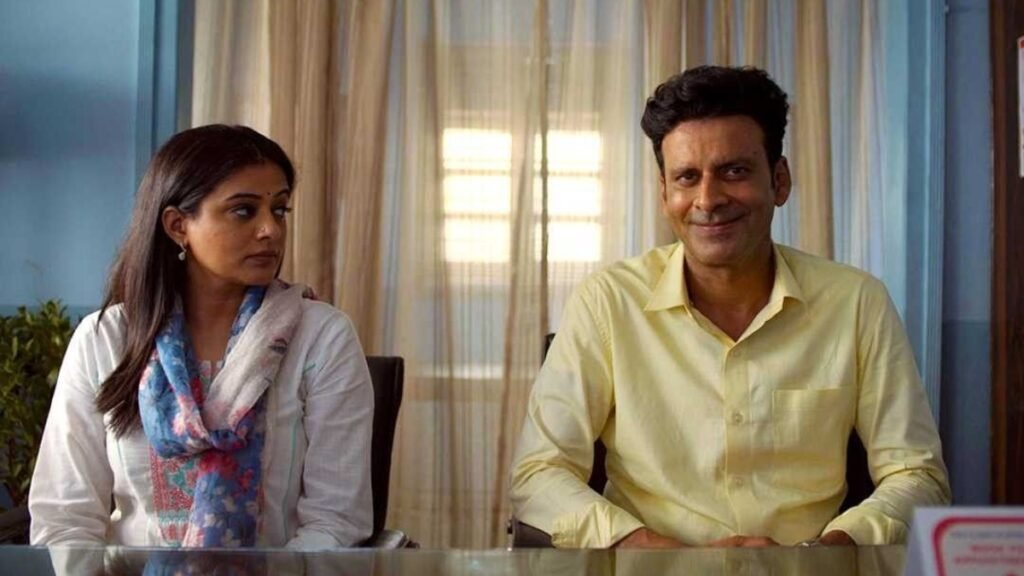 In the second episode of The Family Man Season 2, Suchi convinces Srikant for a session of couple's counseling which did not go as she planned. A journalist presses Srikant to divulge information about Kareem's encounter. It is revealed that Jonali did release the video but it was taken down immediately and no-bid damage was done. Dhriti now has a boyfriend, Kalyan (Abhay Verma), who is shown to be in contact with Sajid (who is in London). Zoya is revealed to be alive (Phew) but is bound to a wheelchair. She convinces Milind to rejoin TASC.
In London, Major Sameer meets up with Sajid and sends him off to India. Sameer then poisons General Ansari (who betrayed him in season 1) and makes Sajid kill Subbu in Chennai. Bhaskaran quits the Government in Exile and forms an alliance with Major Sameer, believing that it was PM Basu is behind Subbu's killing.
The viewers were also introduced to Samantha Akkineni's character Raji. She is a part of Tamilian rebels and is working for Bhaskaran's ally, Selva.
For me, the best part of the episode was Samantha. The way she portrayed her character, initially as submissive and scared, and the sudden transition to a badass bitch was amazing. I cannot wait to see how her character plays out. Overall, the episode was somewhat slow-paced and didn't show much progress in terms of storyline but had some good comedic scenes.