The sun's getting real low for VR on Android, as Google has finally stopped selling its $15 Cardboard VR goggles, after halting the Cardboard SDK development and open-sourced the project way back in 2019.
Google's super cheap and accessible gateway into the world of mobile VR, the Cardboard VR goggles, launched back in 2014, are no longer available on its online store. First spotted by Android Police the online store now shows a message with an "Out f Stock" banner saying:
"We are no longer selling Google Cardboard on the Google Store. We will continue to help the community build new experiences through our Cardboard open source project."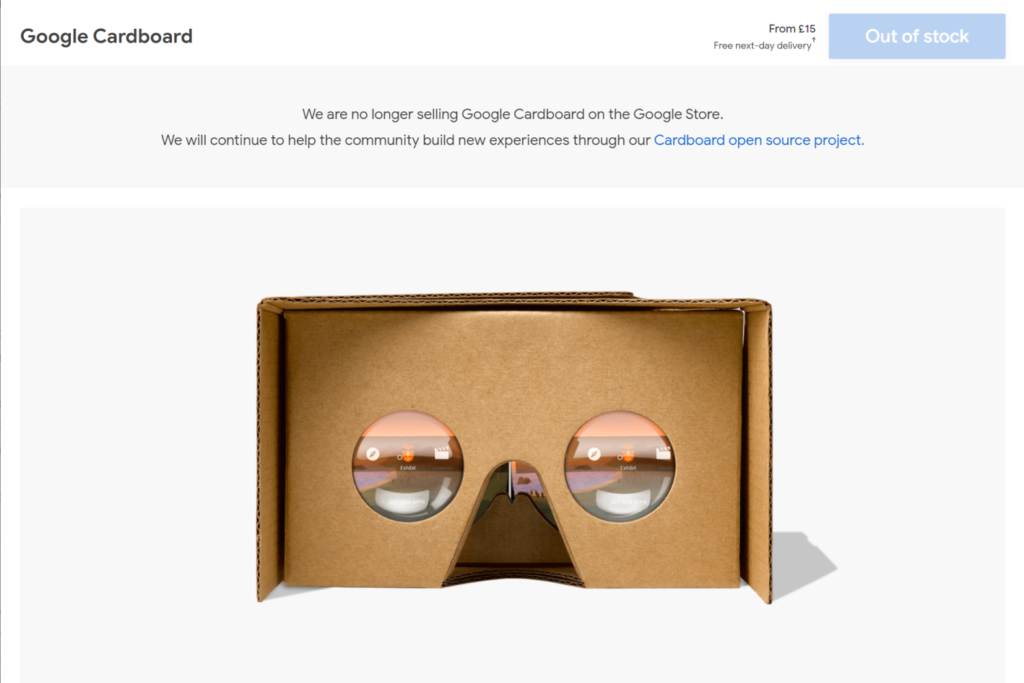 This news is kind of a reminder that from how many changes VR has undergone in a few years. I mean Google launching a Cardboard VR Goggles in 2014, the same year in which Facebook bought Oculus VR for $2 billion which now can do anything by just saying "Hey Facebook". With the rise of AR and Mixed-reality along with many VR options in the market, it looks like there's no need for Cardboard anymore.
But if you still want to get your hands on one of the cardboard VR, then luckily you can still purchase the third-party solutions built on Google's specs here. With a question that for how long will these be supported by Google as tech giants are focusing more on Google focuses on AR features like AR animals in its Google Search.
Being a super-cheap VR headset, shipping some 15 million units of Google Cardboard globally and seeing its users installing 25 million compatible apps. We can say that Google's Cardboard VR goggles have clearly played their important role in virtual reality on Android.