The list of anime which used to be our favourite or became our favourite after some time of release but didn't get any new season is pretty darn long. So today let's dive into some of these anime series that desperately required a sequel:
Devil is a Part-Timer
Demon Lord Satan and his general Alsiel landed in modern-day Tokyo- the synopsis of this anime. Once they had this great goal of conquering Ente Isla but in the human world with no power, there is no way back. What would a God do in this world; he will work as a part-timer. He will start living in a tiny- tiny apartment and will work in a local food restaurant called MgRONALD'S. In lieu of ruling the world, he will work hard to gain the post of manager in the restaurant. This freaking funny anime was aired in 2013 but there is no trace of any sequel.
Attack on Titan (junior high)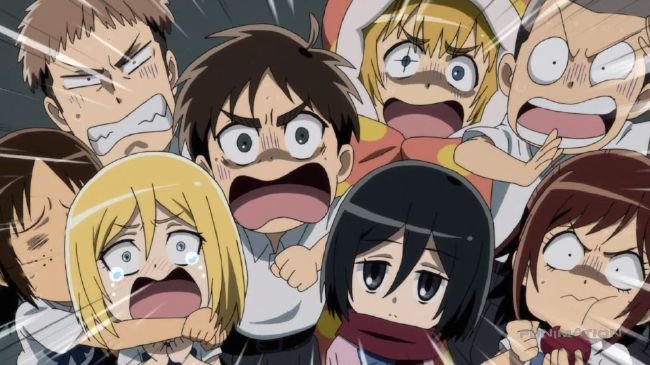 The anime is full of references to the main anime series aired in between season 1 and season 2 of Attack on Titan. Titans here steal lunches. This is the parody of AOT. You will find Levi, Mikasa, Eren as junior high students trying to save their lunches being stolen by the devilish titans. This was so good that we definitely need such parody for each season.
Berserk
This anime came in 2016. An extremely ill-fated guy named Gut is set to take vengeance on his enemy. Gut got some companions throughout his journey who got connected to his fate and face a bizarre experience which they'd never expected. Berserk's got a great fan following, video game adaptation and fantastic manga but it fails in its best possible anime adaptation. We have come across 2 seasons and are eagerly waiting for the third season to come soon.
No game no life
This will definitely give you some hardcore gaming vibes. With Sora and Shiro winning a match with a God of some other world, they got teleported into that world. This world is full of powerful creatures with lowly humans. Sora and Shiro deny the fact of humans being inferior and race head-on with the creatures with special abilities. The anime was a blast but there is no trace for a second season.
Elfen Lied
The story focuses on Lucy, the next evolution of human. She was always held captive in this research facility beside these evolved humans with multiple invisible hands. To no one's surprise a few years later Lucy breaks free but a missed bullet makes her lose her memory and in the normal world, she gets taken in like a stray cat. But she keeps switches between the child and wild Lucy. We get to know about her, her relationship with these personalities and of course her encounter with the govt executioners. This was a dark anime which came in like a new fashion in the anime world but there are no sequels after these much years.
Claymore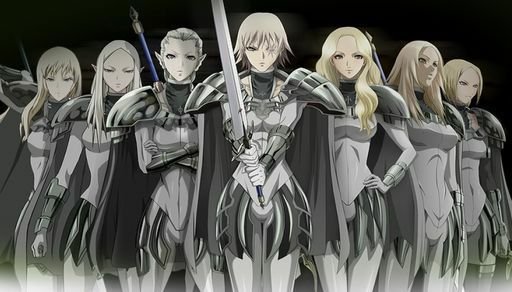 Claymore are female warriors dispatched to hunt down human-eating monsters (you do get AOT vibes). Our story encircles this one underdog warrior Clare who is not a half-demon like her other comrades and her journey to protect her land. Not only Claire and her revenge but we got to see this final battle between claymore and demon army. Since 2007 (when season 1 came) there are no sequels. Now, what this anime need is a full-fledged reboot.