It's happening, everybody! The Devil is a Part-Timer! is finally returning after 8 years for a sequel. The first trailer has been released at the Light Novel Expo organised by Kodakawa Corp., its all thanks to the 10 years anniversary of the original light novel. This Japanese light novel, The Devil is a Part-Timer! by Satoshi Wagahara ran from 2011-20. Then came a manga adaptation in 2012 and is still ongoing. The first anime adaptation aired between April and June in 2013.
It's a story of an OP demon-lord who gets transported to the human world with limited magic and no way home. The only choice in order to survive in this world is integrating into society starting by earning money and getting a part time job. So, he starts working as a normal part timer and tries to climb the corporate ladder to become the employee of the month of Hatagaya station branch of MgRonald's fast food chain.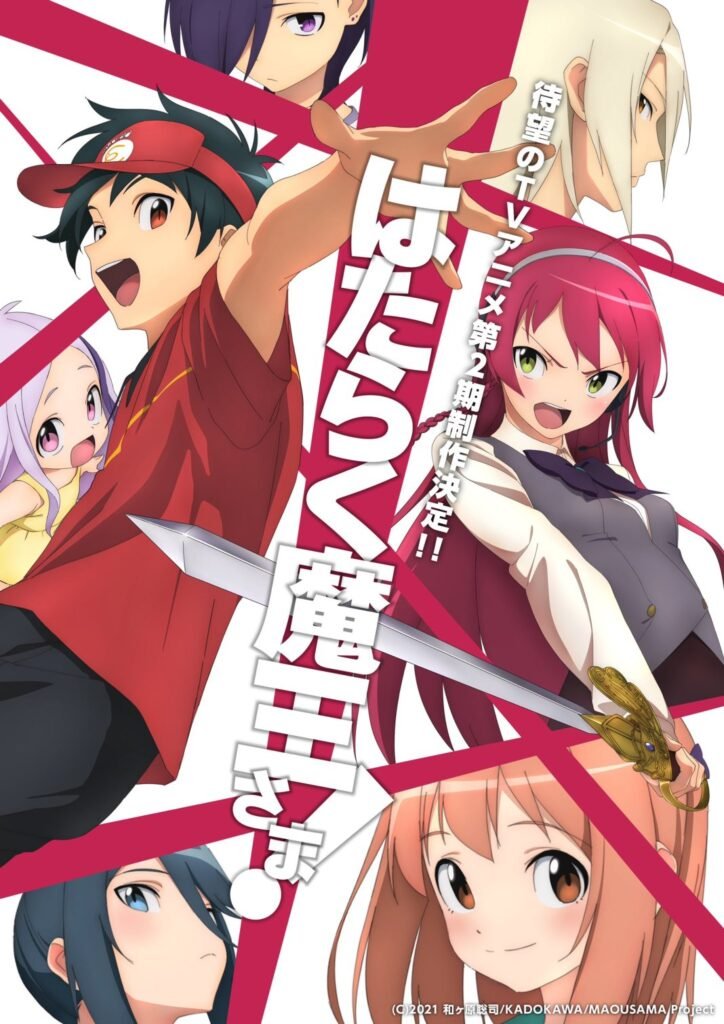 After the confirmation of the original Japanese voice actor for the series no further details have been released about the plot, animation crew or any release date for the second shot. Although from the trailer it is evident that there are changes in the animation style, character design and introduction of whole lot of new characters.
The anime was released in 2013 however despite that the creator Satoshi was so determined to get his series animated again; he never gave up and kept looking for studios that will animate season 2 for the last 8 years precisely. Finally, we are going to have a sequel.
You can watch the teaser-trailer for The Devil is a Part-Timer! season 2 below: