Hey readers, excited to know about Machine Gun Kelly (MGK) after "Killshot". So let's start!! "Killshot" is a diss track by the RAP GOD Eminem as a response to Machine Gun Kelly's "RAP DEVIL".
But wait, that sounds like we're missing a lot before we know about "MGK after Killshot". Let's dive deeper and try to find out the whole backstory.
MGK TWEETS ABOUT HAILIE
You must be wondering who Hailie is and how she is related to the diss battle between Eminem and MGK. So, we must tell you that Hailie is Eminem's daughter and it all started in the year 2012 when MGK tweet about Eminem's 16-year-old daughter Hailie that she was "hot as f***".
Although the tweet was deleted. But it left Eminem pissed and Kelly had to suffer. He was blackballed from Shade 45 radio station and Eminem asked for an apology for the tweet.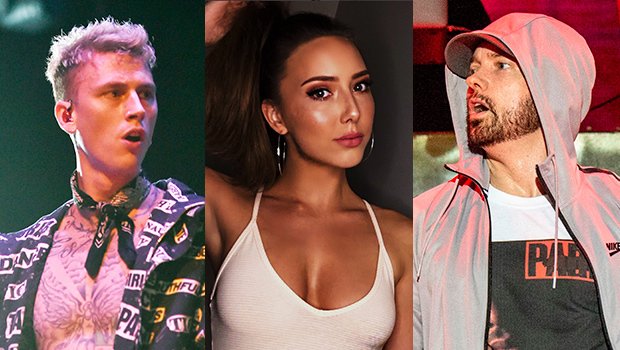 THERE STARTS A BEEF
Although, the tweet made Kelly suffer a lot, and after 6 years when he released his track "No Reason with Tech N9ne" he dissed Eminem by saying:
"Popped in on the top charts out the cop car
To remind y'all you just rap and not God and I don't care who gets bars".
A SURPRISE ALBUM- Kamikaze
Eminem being a rapper preferred lyrical fights- diss battles and he has a long history of using his songs as a diss which even had repercussions on those who he targets. In August, there came a surprise album- Kamikaze by Eminem. This album included 13 songs among which "Not Alike" was his deadly response to MGK's diss track.
"But next time you don't gotta use Tech N9ne if you
But you already know who the f* you are Kelly I don't use sublime and Sure as f* don't sneak diss
But keep commenting on my daughter Hailie."
WHAT WAS MGK'S RESPONSE TO "Not Alike"
MGK on September 3, 2018, released an album "Binge" that includes the diss track named "RAP DEVIL" in response to "Not Alike". Although the new album received a lot of negative comments but the song Rap Devil definitely worked. Its beats and flow both were up to to the mark.
While other songs were just like giving a headache to oneself, basically they were all trash. The Rap Devil was completely based on Eminem saying lines such as
"This fuckin' beard in weird" or "f*** Rap God, I ' m Rap Devil".
WAS EMINEM'S REPLY A STRONG ONE??
MGK came up with 'Rap Devil' responding to Eminem's 'Not Alike' but it took time for Eminem and he once again dissed MGK with a new song "KILLSHOT". To a surprise, Eminem wrote this song in just 13 minutes proving that his songs were completely based on his emotions and how he felt. Now that depended, whether it took him a few months, weeks, or just a few minutes to write whole lyrics.
MGK AFTER KILLSHOT
We already know that Eminem has ended up damaging a lot of careers of many artists and celebs but with MGK it was not the same. Killshot was considered a weaker response to Rap Devil. In fact, the beat and flow of lines in Rap Devil were far more good. Killshot sounded just like Eminem yelling on the mic and repeating all those things in the lyrics which we already knew.
Hence MGK simply won the battle and after Killshot he was seriously successful in gaining more popularity and attention from the people. He surely made his name much more than it was before.
But what about the tweet, so in response to it, MGK in one of the interviews said: "Pictures of Hailie had come out, and I'm like, what, 20years old,21 at that time? I said she's beautiful, with all due respect."