Marvel Studios has again smashed the box-office records in a pandemic hit cinema industry with its latest "Shang-Chi and the Legend of the Ten Rings," released worldwide on September 3rd, 2021. Owing to director Destine Daniel Cretton's passion for Asian cinema and anime, Dragon Ball fans have unearthed bountiful references in the latest Marvel movie.
In one of his review videos YouTuber, Chris Stuckmann has said,
"I've been a Dragon Ball Z fan for a very long time. I love anime and it was one of the first anime that ever inspired me to watch other anime and look at entertainment in a different way."
Akira Toriyama's Dragon Ball is, without a doubt, one of the most influential properties of the Japanese anime industry. It shaped nearly everything that followed it and to which popular series today still owe a large debt. No doubt Dragon Ball's success and influence have been monumental in the west so much so that Marvel references the famous Kamehameha move in its latest take on its first Asian Avenger Shang-Chi, created by Steve Englehart and Jim Starlin over a decade before Toriyama's Goku and his universe.
With lots of references to discuss ahead, with a spoiler warning, let's begin the journey with the most observable reference: Simu Liu's outfit, the actor playing Shang-Chi. His bomber jacket (you can widely find it in the trailer also) resembles Goku's iconic orange-blue traditional battle Gi.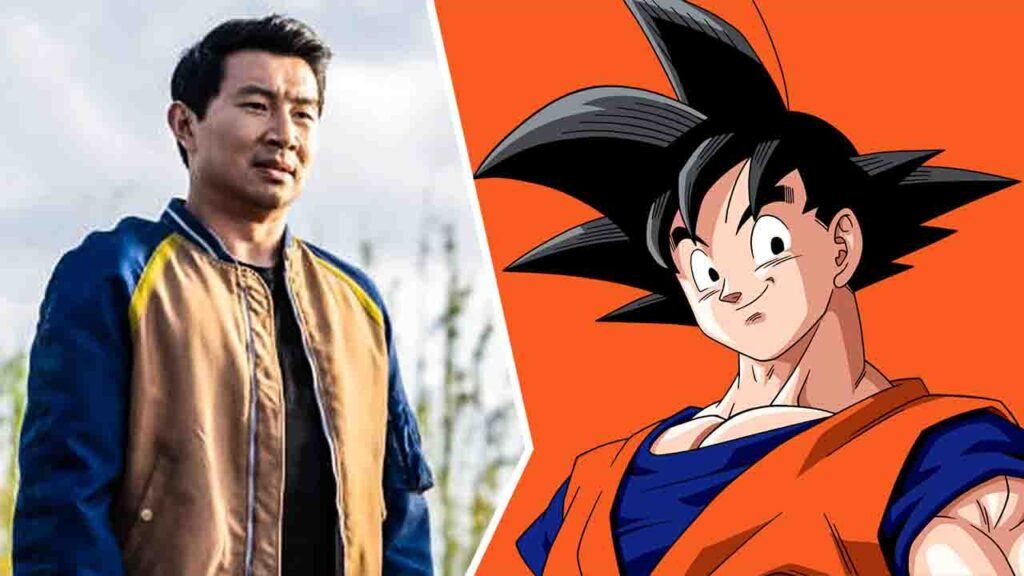 Moving forwards to Shang Chi's fighting pose, it is quite comparable to Goku's signature pose. Parallel to Goku's Kamehameha fireball, he charges up a massive swirl design attack from his Ten Rings in the final showdown with his father to defeat Dweller-in-Darkness. Katy (Awkwafina's character) also mentions Turtle school's trademark technique, while reflecting on the fight scene at the end to his friends.
"It was actually a very personal pitch. I put together a PowerPoint presentation of visuals from a lot of my favourite movies, from Asian cinema, from Chinese cinema, from Korean cinema. Japanese cinema, including a lot of anime."

Destin Daniel Cretton, Roundtable interview with Geek Culture
The influence of hardened fighting anime and classic martial arts films is evident from Shang-Chi's early training days when he trained rigorously with his father in the mountains of China. Even the dragon "The Great Protector," a massive water dragon, from the fantasy land of Ta Lo, also looks very similar to Sheron.
As mentioned above, director and co-writer Cretton mixed the nostalgic traits from his childhood experience of Chinese, Korean, Japanese, and other Asian cinema into the highly anticipated Marvel Phase 4 movies.
Marvel Studios "Shang-Chi and the Legend of the Ten Rings," starring Simu Liu, Tony Leung and Awkwafina, is in theaters now and has managed to bag more than $170 million worldwide so far.