With 2020 almost coming to an end here are the top 20 movies you need to see if you got an Amazon Prime subscription. And we wish you'll find something of your taste (and also available in your country) in the list given below.
Bombshell (2019)
Director- Jay Roach
Writer- Charles Randolph
Cast– Charlize Theron, Nicole Kidman, Margot Robbie
This movie from last year unravels the stunning controversy that saw many women come forward against then –CEO of fox news, Roger Ailes with the charge of sexual assault. Real-life Fox anchors Megyn Kelly and Gretchen Carlson are played by Charlize Theron and Nicole Kidman, while Margot Robbie plays the fictional character called Kayla Pospisil, an ambitious young producer who joins the media organization. Although there were some complaints about the script, the lead performances were hailed as some of the best of the whole year, with Theron and Robbie competing for Oscar nominations.
Watch it on Amazon Prime Video
Borat Subsequent Moviefilm (2020)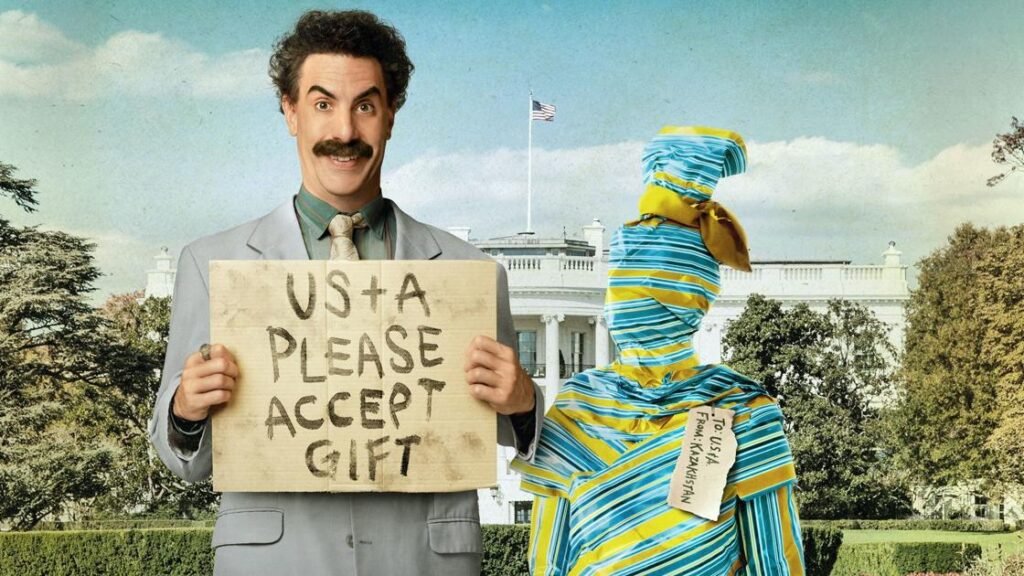 Director- Jason Woliner
Writer- Sacha Baran Cohen
Cast- Sacha Baran Cohen, Tom Hanks, Maria Bakalova
During the Trump regime and the coronavirus pandemic, Borat's sequel sees the reporter visiting America, this time with his daughter joining him. With its political jabs at American society, Borat Subsequent Moviefilm is far more direct compared to its predecessor.
With scenes filmed at actual right-wing meetings, a rally for Mike Pence, and a darkly real experience in the third act, the improv-style of making the film appears exciting, as well as troubling.
Watch it on Amazon Prime Video
Cold War (2018)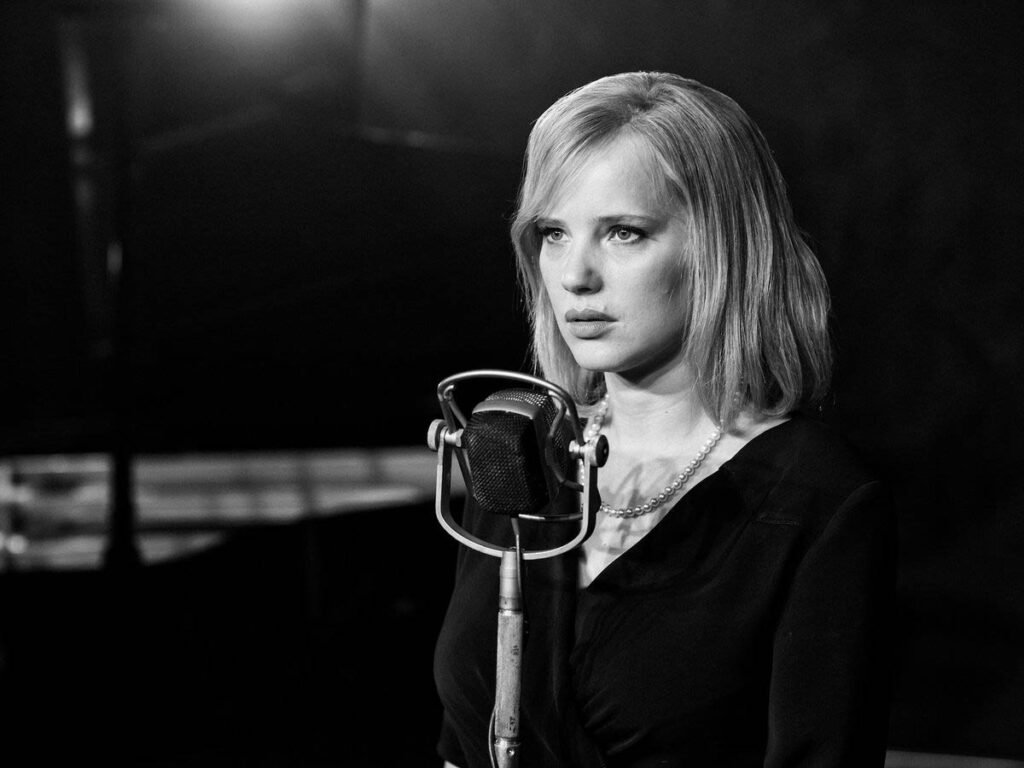 Director- Pawel Pawlikowski
Writer- Pawel Pawlikowski
Cast- Joanna Kulig, Tomasz Kot, Boris Szyc
One of the cool things about the improved theatrical production of Amazon is that after performing at the multiplex or arthouse, they put their films on Amazon Prime very quickly. Take this 2018 Oscar nominee from Pawel Pawlikowski (Ida), a Polish drama about star-crossed lovers over decades after the end of the Second World War. It's a lascivious, emotional drama that demands your attention and rewards it.
Watch it on Amazon Prime Video
Free Fire (2016)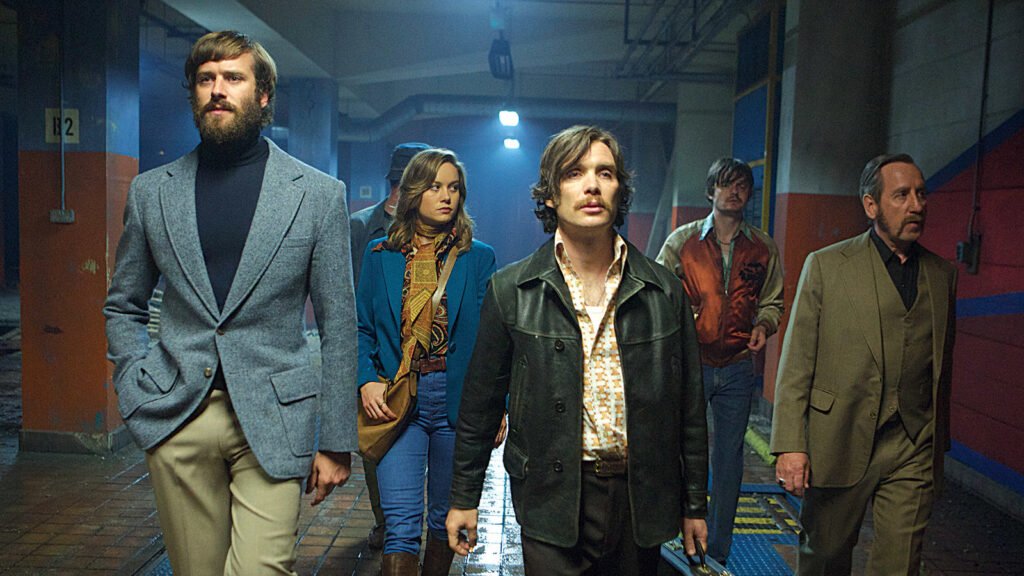 Director- Ben Wheatley
Writer- Amy Jump, Ben Wheatley
Cast- Sharlto Copley, Brie Larson, Armie Hammer
Free fire is an R-rated movie belonging to the genre of action-comedy, free fire IMDb rating is 6.4 and a 69% rotten tomatoes rating. Free fire is set in Boston in 1978, a gathering in an abandoned warehouse between two gangs transforms into a shootout and a game of survival.
Watch it on Amazon Prime Video
Knives out (2019)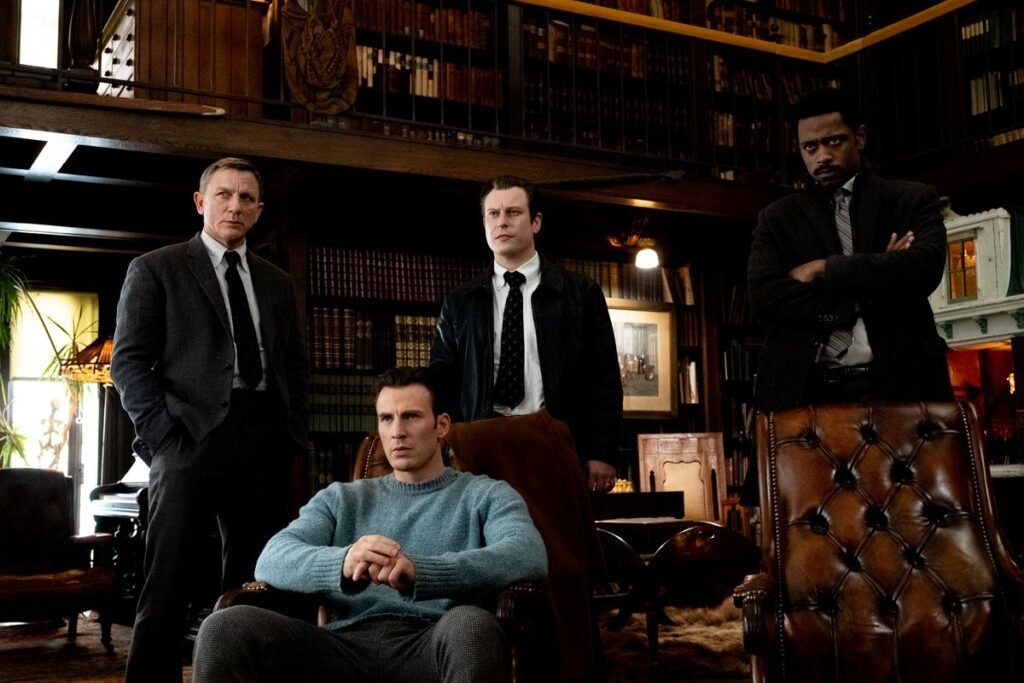 Director- Rian Johnson
Writer- Rian Johnson
Cast- Daniel Craig, Chris Evans, Ana De Armas, Jamie Lee Curtis
Knives Out is a 2019 comedy-drama movie with a PG-13 rating; it got an IMDb of 7.9 and a rating of 97% on rotten tomatoes. The circumstances surrounding the death of the mystery writer Harlan Thrombey are enigmatic, but there's one thing that Detective Benoit Blanc knows for sure—everyone within the wildly dysfunctional Thrombey family is a suspect. Now, Blanc has to sift through a web of lies and red herrings to discover the truth.
Watch it on Amazon Prime Video
Manchester by the sea (2016)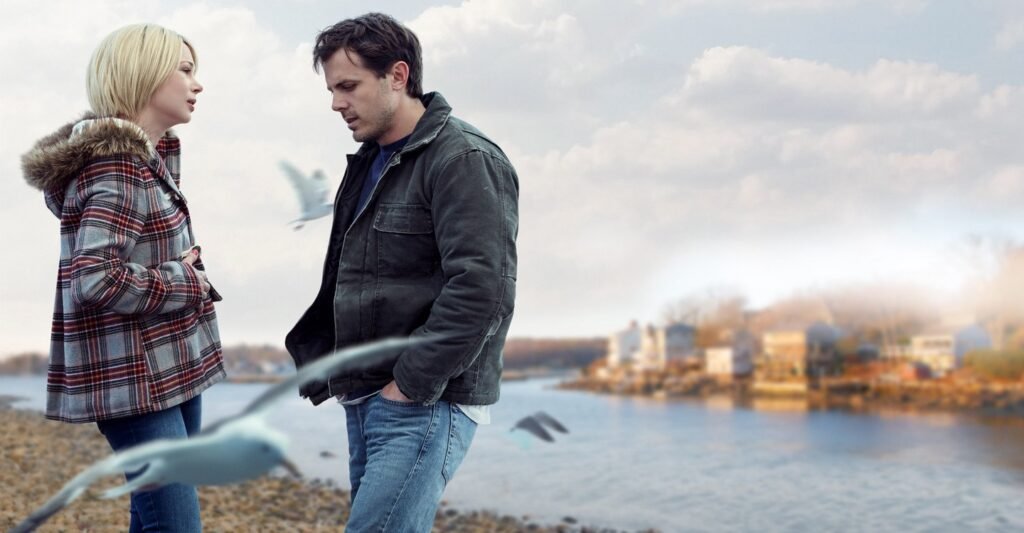 Director- Kenneth Lonergan
Writer- Kenneth Lonergan
Cast- Casey Affleck, Michelle Williams, Kyle Chandler
Casey Affleck won an Oscar for his sad exhibition in Kenneth Lonergan's dramatization about a crushed man at long last set up spirit when he's compelled to deal with his nephew. Lonergan's film is an exceptional character study, brimming with complex feelings and beats. What's more, it has two scenes that are nearly ensured to make you cry.
Watch it on Amazon Prime Video
Paterson (2016)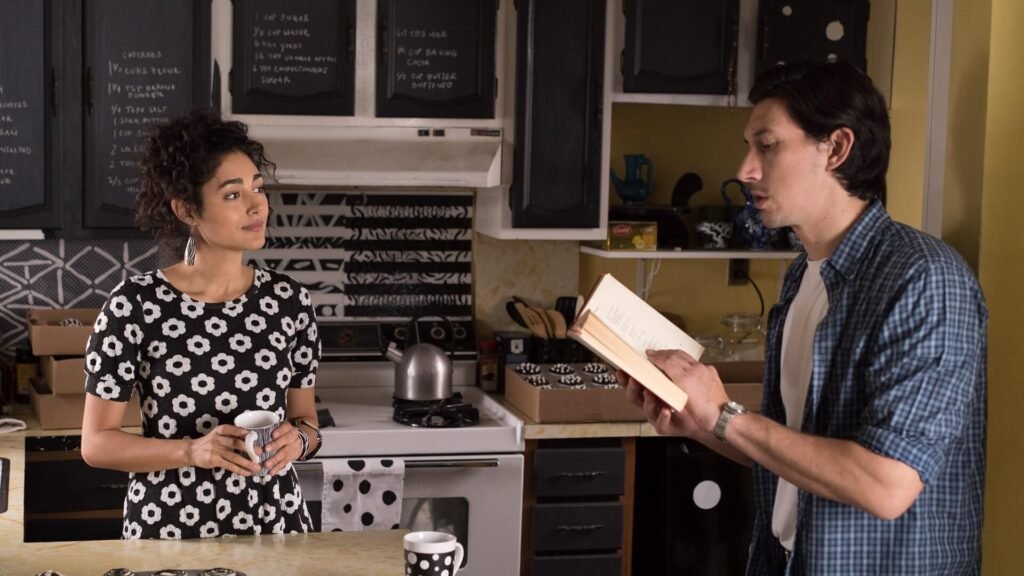 Director- Jim Jarmusch
Writer- Jim Jarmusch, William Carlos Williams
Cast- Adam Driver, Nellie, Golshifteh Farahani
Jim Jarmusch's best film is additionally on Prime. The outside the box auteur discovers probably the best mouthpiece in Adam Driver's Paterson, a transport driver who moonlights as a writer. Delicate, wonderful, and exceptional, it's a film that sincerely catches that it is so natural to discover verse in regular daily existence while never being as messy as that portrayal seems like it very well may be.
Watch it on Amazon Prime Video
Parasite (2019)
Director- Bong Joon Ho
Writer- Bong Joon Ho
Cast- Song Kang-Ho, Lee Sun Kyun, Cho Yeo-jeong
Elegantly composed and performances actually sparkles in the movie. The cinematography and background music are too acceptable and there's not so much as a solitary slack it's entirely altered presumably the best involvement with ongoing occasions. Its unadulterated workmanship takes after the advanced society the feelings they had racked are madly uncommon a layered show-stopper. In the event that you like dim spine chillers, at that point, you shouldn't miss Mr. Bong Joon-ho's Parasite. Certainly, beat the rundown of best motion pictures in 2019.
Watch it on Amazon Prime Video
Room (2015)
Director- Lenny Abrahamson
Writer- Emma Donoghue
Cast- Brie Larson, Jacob Tremblay, Sean Bridgers
Lenny Abrahamson & the writing team created certain there wasn't one boring moment in the movie. The addition of "insignificant" characters and plot twists are later completed to be thus important and influential to keep the film alive throughout its period. It had been the small things that created this story one amongst the simplest. The audience intimates a whole palette of emotions all directly and were left in an exceedingly deep level of curiosity and reflection. Only a few films have the ability to still influence their audience when the credits.
Watch it on Amazon Prime Video
Sound Of Metal (2019)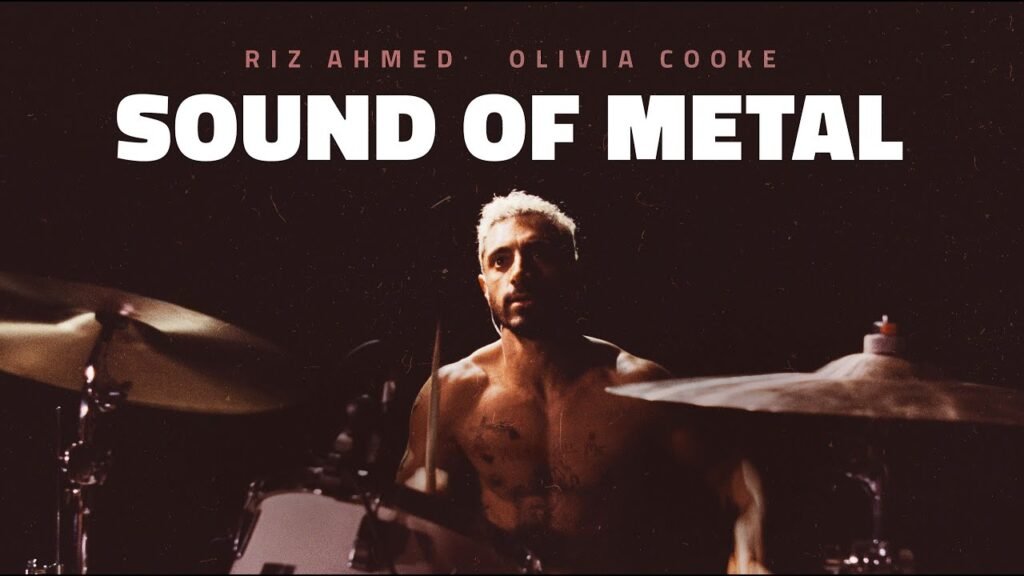 Director- Darius Marder
Writer- Darius Marder, Abraham Marder
Cast- Riz Ahmed, Olivia Cooke, Paul Raci
A film so very well made, it makes you intrigued and simultaneously scared by encountering deafness. The sound blending is first class, just as cinematography and the course. This is the high time that Riz Ahmed got a spotlight and he truly sparkles in here. Through his great acting, we experience his despondency, satisfaction, and clashed emotions. The supporting cast splendidly supplements him. This film was one of kind experience and completely prescribed to watch with the best headset you got if conceivable.
Watch it on Amazon Prime Video
The Act of Killing (2012)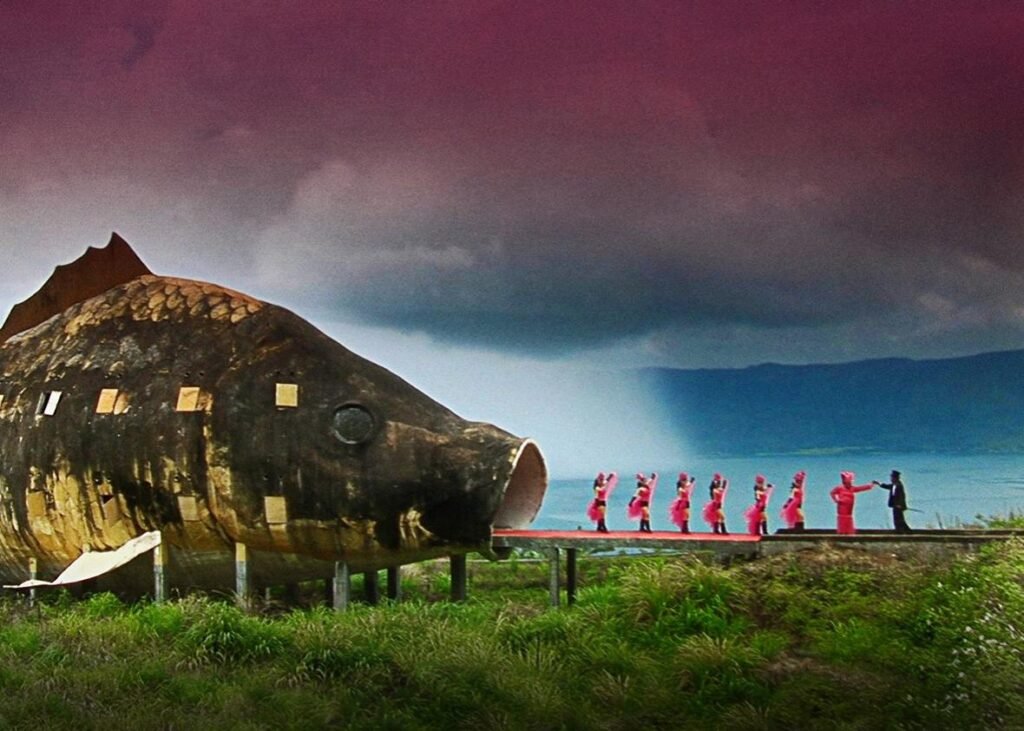 Director- Joshua Oppenheimer
Writer- Joshua Oppenheimer
Cast- Anwar Congo, Herman Koto, Syamsul Arifin
There aren't numerous narratives as hard to look as Joshua Oppenheimer's Oscar-named film about the Indonesian massacres of the '60s however the manner in which its culprits haven't been dealt with. Oppenheimer films the killers re-enacting their wrongdoings as though they're in a portion of their #1 Hollywood motion pictures and the outcome is both edifying and alarming.
Watch it on Amazon Prime Video
The Big Sick (2017)
Director- Michael Showalter
Writer- Emily V. Gordon, Kumail Nanjiani
Cast- Kumail Nanjiani, Zoe Kazan, Holly Hunter
Rarely for an advancement satire to be so acclaimed and well known that it really turns into an Oscar chose one for Best Screenplay, however, The Big Sick is anything but an ordinary parody (and Holly Hunter was looted of a selection as well, incidentally). Kumail Nanjiani and Emily V. Gordon freely adjust their story, with Nanjiani featuring close by Zoe Kazan. It's truly as crowd-pleasing as comedies get. You sort of must be a butt head not to like it.
Watch it on Amazon Prime Video
The Departed (2006)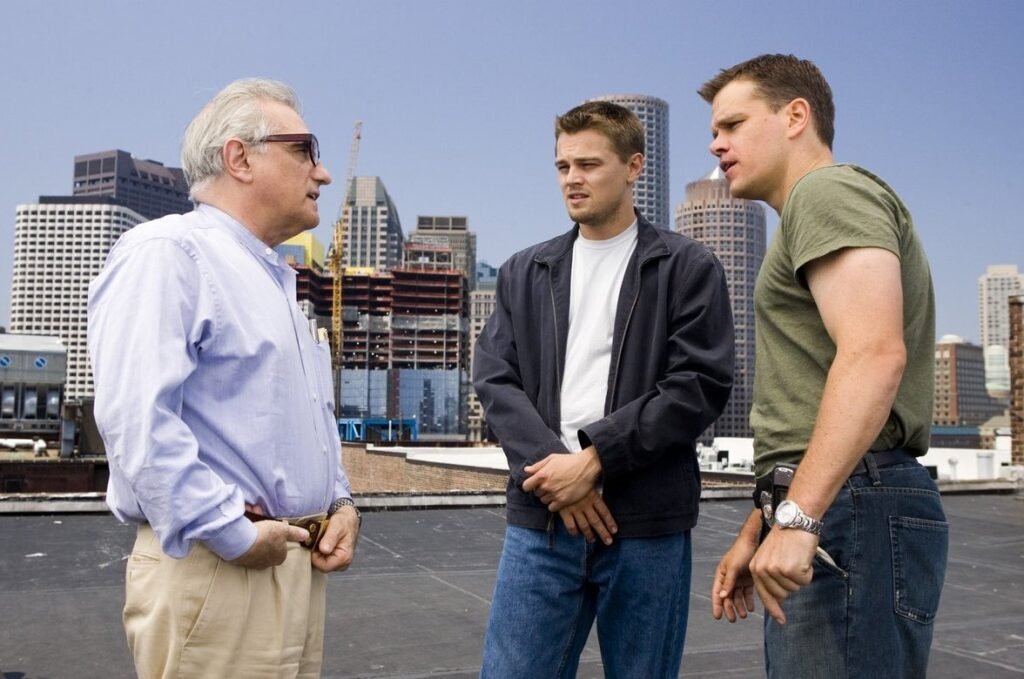 Director- Martin Scorsese
Writer- William Monahan, Alan Mak, Felix Chong
Cast- Leonardo DiCaprio, Matt Damon, Jack Nicholson
Martin Scorsese, at last, got his Best Picture Oscar with this 2006 transformation of the acclaimed Hong Kong film Infernal Affairs. Leonardo DiCaprio and Matt Damon star in an account of cops and hoodlums that unfurls such that no one but Scorsese could coordinate. It got along nicely at the Oscars that it's gotten sort of a punching pack, however, it's still quite a very much made, engaging bit of filmmaking.
Watch it on Amazon Prime Video
The Hurt Locker (2008)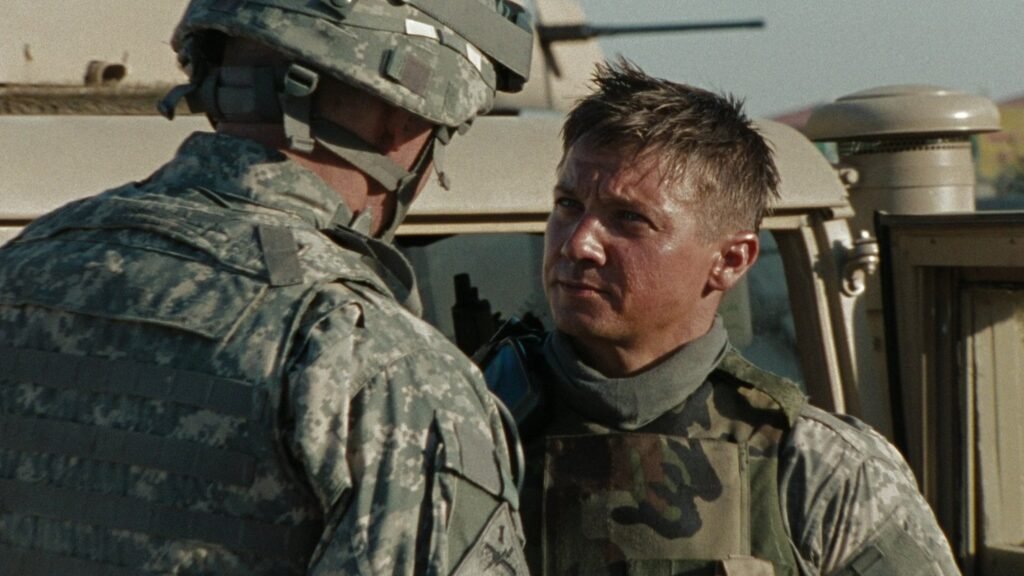 Director- Kathryn Bigelow
Writer- Mark Bowl
Cast- Jeremy Renner, Anthony Mackie, Brian Geraghty
Kathryn Bigelow was the first is as yet the solitary lady to win the Oscar for Best Director for this 2008 war movie about an Iraq War Explosive Ordnance Disposal group. Jeremy Renner accomplishes the best work of his vocation as our eyes into this strained world, one that pulls him separated from within. It's an entrancing film that has truly held up since its delivery.
Watch it on Amazon Prime Video
The Imitation Game (2014)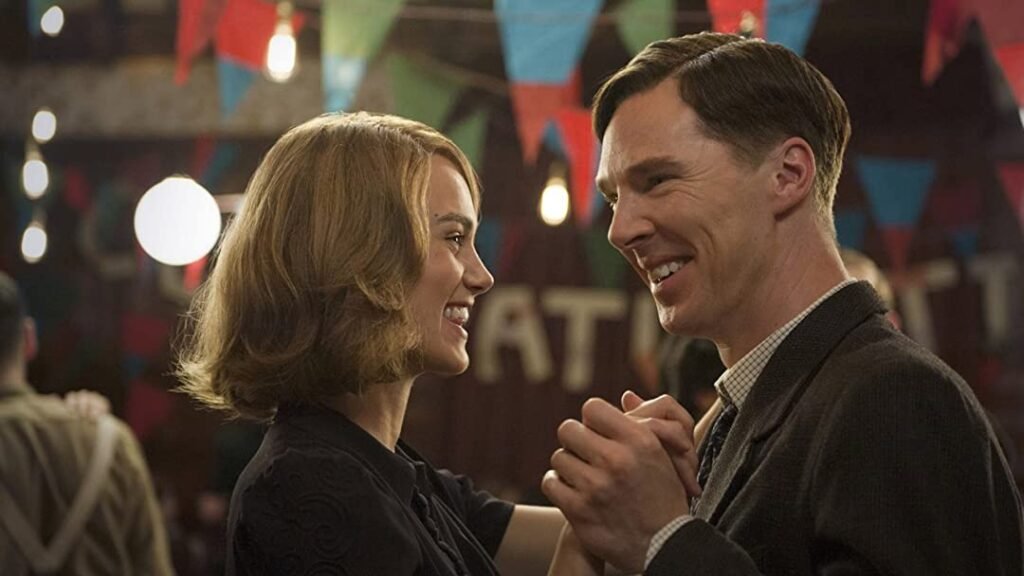 Director- Morten Tyldum
Writer- Graham Moore, Andrew Hodges
Cast- Benedict Cumberbatch, Keira Knightley, Matthew Goode
There is something suitably mechanical about The Imitation Game. It has a dramatic mood and tender loving care that ticks like a clock. This shouldn't imply that it's essentially excessively dry and difficult to associate with, this biopic of the unprecedented and terrible mathematician and designer of the advanced PC, Alan Turing, played by Benedict Cumberbatch, is genuinely captivating and absolutely charming. With a smooth perfect content and a varied troupe sufficiently able to convey, it's an open film that in spite of the fact that may feel natural, is altogether reviving, bringing giggling, tears, and excites. It will verifiably be a tremendous competitor at the huge honors this season, maybe going as far as possible.
Watch it on Amazon Prime Video
The Lost City of Z (2016)
Director- James Gray
Writer- James Gray, David Grann (based on the book of the same name by David Grann)
Cast- Charlie Hunnam, Robert Pattinson, Sienna Miller
James Gray might be the most misjudged American director, what with The Immigrant, Two Lovers, and this period piece about fixation featuring Charlie Hunnam and Robert Pattinson. This isn't your regular voyager film as Gray looks to introduce something additionally testing concerning why men look for the unexplored and submit themselves long past the purpose of mental soundness to apparently inconceivable undertakings.
Watch it on Amazon Prime Video
The Vast of Night (2020)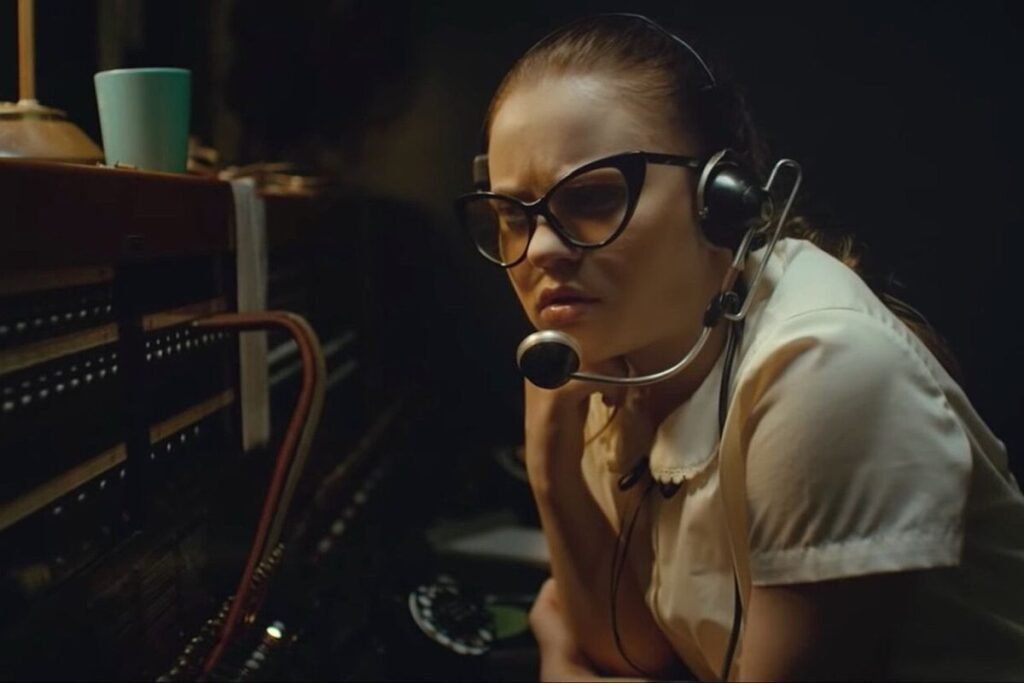 Director- Andrew Patterson
Writer- Andrew Patterson, Craig W. Sanger
Cast- Sierra McCormick, Jake Horowitz, Gail Cronauer
Extraordinary compared to other little film examples of overcoming adversity of the most recent couple of years, this pearl debuted at Slam dance, Sundance's little cousin up the mountain in Park City, in 2019. After a little drive-in run, it's as of now on Prime, where you can value this lo-fi take on outsiders in the heartland of America. Keen, interesting, and challenging, this is probably the best film of 2020.
Watch it on Amazon Prime Video
Valerian and a city of thousand planets (2017)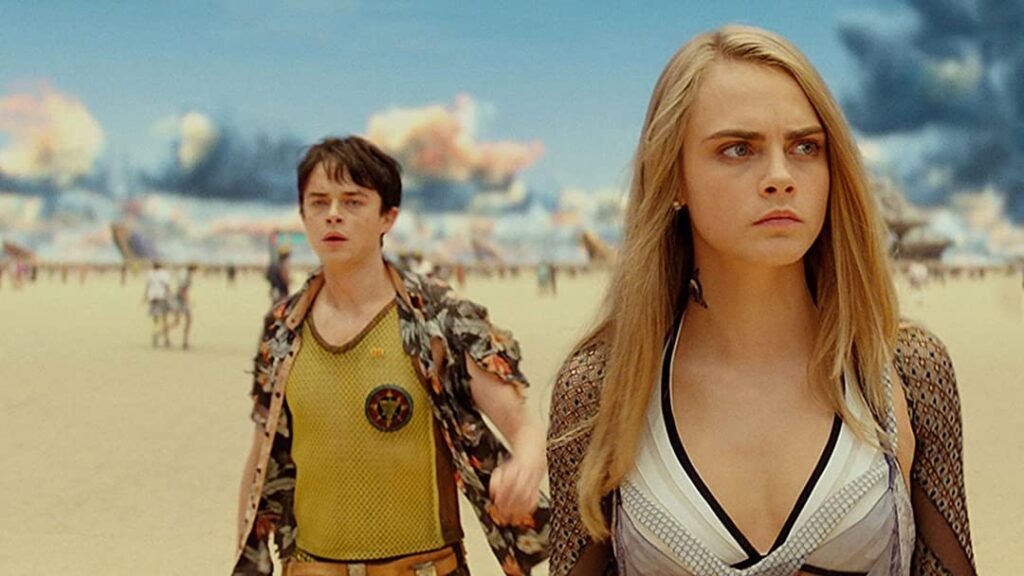 Director- Luc Besson
Writer- Luc Besson
Cast- Dane DeHaan, Cara Delevingne, Clive Owen
"Valerian and a city of thousand planets" is one of the most expensive French movies. A dark force threatens Alpha, a colossal metropolis and residential to species from one thousand planets. Special operative's valerian and Laureline should race to spot the offensive menace and safeguard not simply Alpha, however the longer term of the universe.
Watch it on Amazon Prime Video
You were never really here (2017)
Director- Lynne Ramsay
Writer- Lynne Ramsay, Jonathan Ames (based on the 2013 novella of the same name by Jonathan Ames)
Cast- Joaquin Phoenix, Judith Roberts, Ekaterina Samsonov
Joaquin Phoenix stars in Lynne Ramsay's technically masterful philosophical doctrine of the lifetime of a hired gun. Ramsay's superb ability with written material and sound style is balanced by Phoenix's instinctual, nearly primal performance. Once he's asked to avoid wasting the girl of an outstanding politician from sex trafficking, his life comes apart. Well, what very little life he had left. Phoenix's work is one of the most effective performances of 2018.
Watch it on Amazon Prime Video
Young Adult (2011)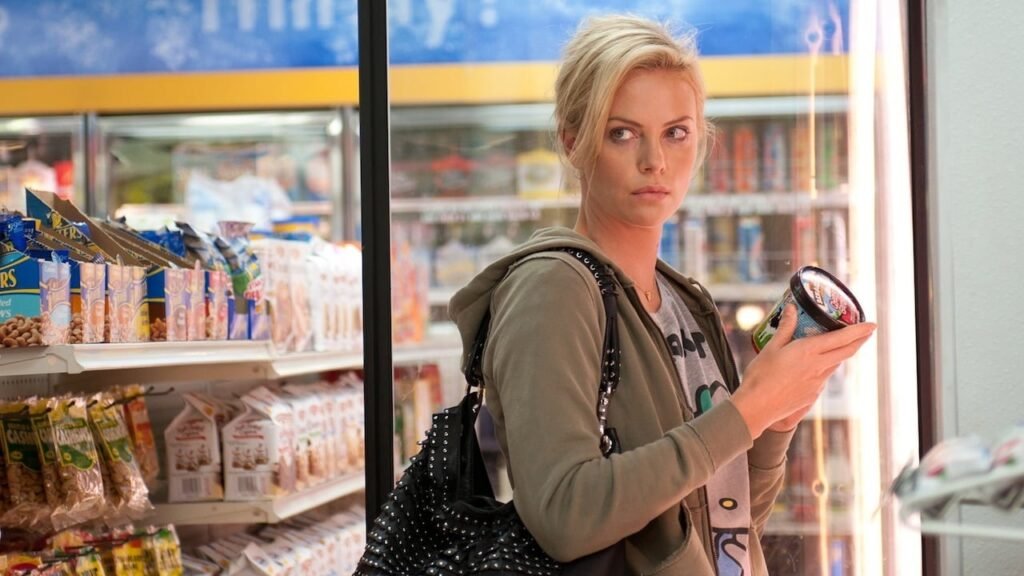 Director- Jason Reitman
Writer- Diablo Cody
Cast- Charlize Theron, Patrick Wilson, Patton Oswalt
Soon after her divorce, a fiction author returns to her home in small-town Minnesota, wanting to rekindle a romance together with her ex-boyfriend, who is currently jubilantly married and has a newborn girl.
Watch it on Amazon Prime Video