The most ruthless gamer Guy "Dr Disrespect" Beahm got ruthlessly banned from twitch on Friday. The reports are still unclear that why they had to take this critical action against one of the biggest face on the platform. After the departure of Ninja and Shroud to mixer Dr Disrespect gained a prominent place on twitch.
REASON BEHIND THE BAN
A fresh report from independent esports journalist Rod Breslau tells that clearly the ban was not placed on the basis of a recent copyright act for use of copyrighted music. Even the agency responsible to manage the streamer's business profile did not respond to the situation.
It is clearly not disclosed. Secondly, the streamers wrathful behaviour that was meant for entertaining purpose may be the reason for the ban. In conclusion, the terms and duration of the ban is still not confirmed.
TWITCH'S NEW POLICIES
Last week Twitch's CEO Emmett Shear, released a number of actions that they can now take against the streamers. Hate speech, misogyny, sexual abuse and other types of misconducts can be taken down from twitch. This whole past week has highlighted More than 200 allegations under these forms of misconducts.
WHO IS DR DISRESPECT?
Before the gaming career. He was a community manager of Sledgehammer games then he promoted to the multiplayer maps designer of call of duty games. He joined Justin.tv(now twitch) while still working with the game developing company and later in 2015 he quit his job to fully focus on his streaming career. Currently he is endorsed by famous brands like Gillette, Asus and G fuel. Doc's red themed channel and his bulletproof vest with wig and glasses has made him a unique gamer.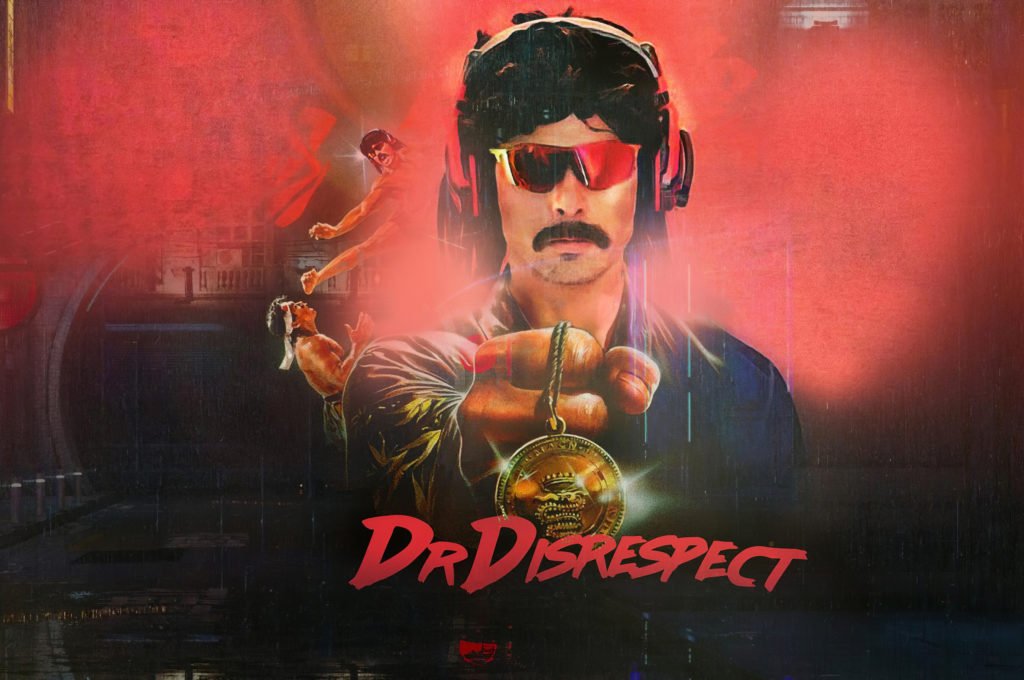 DOC'S PREVIOUS BANS AND RELATIONS WITH TWITCH
Doc signed a big contract to work for years with twitch, however they banned him. He could have made a decent amount of money from that contract. No one knows why twitch has banned their most important asset.
Dr Disrespect was suspended last year too. At June 2019, he was banned for two weeks.
DR. DISRESPECT HAS SPOKEN UP
Dr. Disrespect has spoken up, sending a public tweet about the Twitch ban.
I've got some problems with this. This doesn't make much sense, first and foremost. There are two major reasons why it doesn't make any sense, and probably a few smaller ones.
Why do you wait so long to tweet this very brief statement? If Twitch forbade me, because I was a popular streamer, because they didn't tell me why. I 'd say so in a flash on Twitter.
I wouldn't let all this intrigue and rumors go crazy online without at least thinking, "Hey, I don't know what's going on right now, and Twitch won't tell me."
Beahm waited a day to tweet something. Perhaps there are extenuating reasons for this — he was camping in some remote wilderness, perhaps — but it doesn't make any sense right now.
This claim only shows one data point — that Twitch did not tell Beahm why he had been suspended. It leaves out certain other critical considerations, such as whether or not Dr. Disrespect is aware of the cause itself.
It's just that whatever happens, he understands. It seems incredibly unlikely, despite Reason # 1, that he is not completely aware of the reasons for the ban, whether or not Twitch has conveyed this directly to him.