Cardi B and Nicki Minaj, when we hear these two names together one will imagine a bad blood type situation after their feud back in 2018 New York fashion week. But what if I tell you that these two might have finally squashed their beef and potentially have a new collab on the way. Well if the rumors and leaks spreading over the internet about the collab are correct we can see their fanbases coming together and both superstars ending their long-running feud by making music together.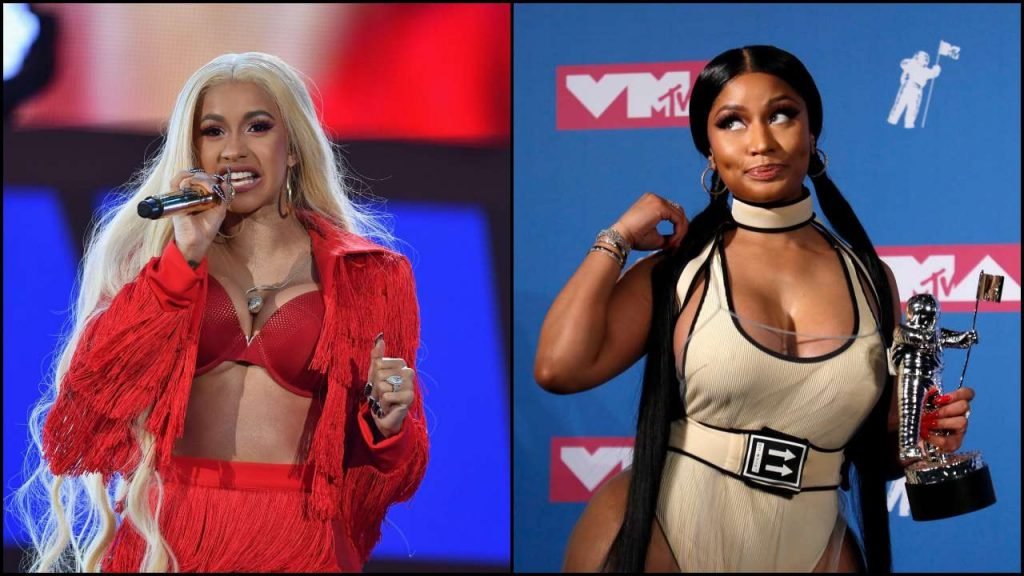 "Keep your friends close, and your enemies closer"
It seems like this is what Cardi B and Nicki Minaj are trying to do. According to the reports from Papermag, Cardi B could potentially have a new single on the way with Nicki Minaj in which Offset could also make an appearance. The song is named as "Lavish," which was also listed on site called Genius for a short time before being taken down. An alleged "leaked" snippet of said song has been also floating on the Twitterverse.
Cardi B hasn't publicly spoken about the rumored song, but, a couple of days ago, she confirmed by tweeting that she has something in the works that could make Barb stans a little mad. And in a wise move, she left it up to the readers imagination to guess the collab.
Cardi B and Nicki Minaj Collab – A huge moment in the history of female rap
Really, anything can happen in 2020. And I hope all this does end up being some truth (fingers crossed!). I mean what could be a better collaboration than this if both superstars try to make a record in which they put a story of healthy competition among women, both trying to be a better artist because your competitor is challenging you to be your best self.
And if this happens it would be a huge moment in the history of female rap too. Two rap queens Cardi B and Nicki Minaj making an appearance in the same song.
And with taking the recent collaboration of Cardi B with Megan Thee Stallion for "WAP" into consideration, a collab with Nicki Minaj would be the further proof that she's found a way to win 2020: by making a broken relationship better again so that everyone can win.
Now speaking of the smash hit "WAP," which is already one of the biggest songs of the year, it's being reported that the song was not submitted by the label for consideration in the 2021 Grammys and could be submitted in the next year's Grammys as part of Cardi's forthcoming album.
However, if this Cardi B and Nicki Minaj collab rumor prove to be true. We do get the two queens of the female rap out right now in the world on the same song, plus "WAP" being in consideration could really shake the table at the 2022 Grammys.