Side projects are nothing new in the anime game. Spin-offs are such projects which cover either a particular character from the original story or a whole new concept with the same old characters from the original. Sometimes these spin-offs prove to be better as a concept. The following list contains some of the craziest anime spin-offs coming straight out of the anime world.
"Koro Sensei Quest" (2016-17)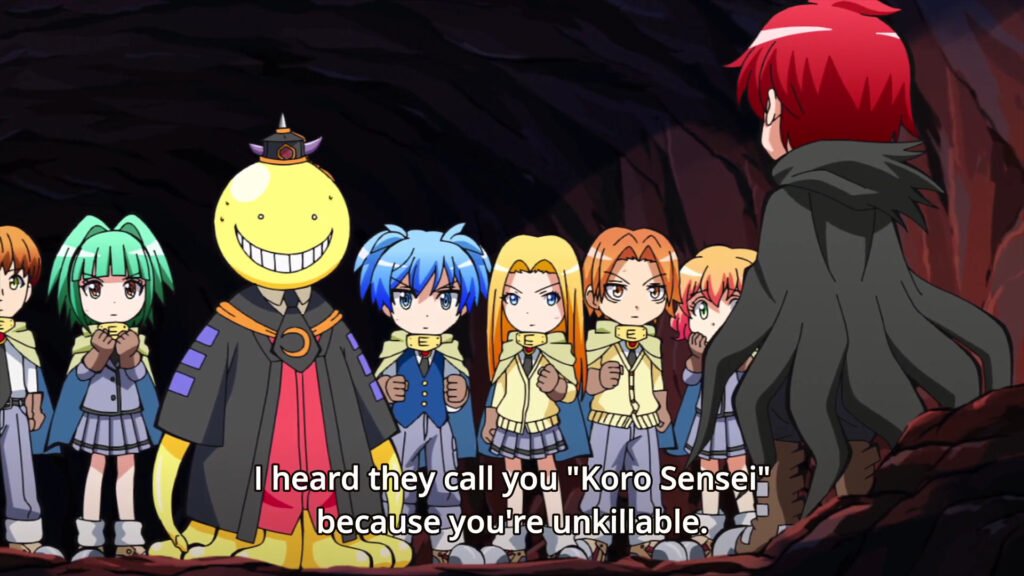 There is nothing wrong with calling this spin-off a retread of the original Assassination classroom anime, only the key difference being that it's set in an alternative magical RPG world. One can experience a fun-filled adventure with your favorite group of assassins from class 3-E. In this setting, all the characters are magical knights and Koro Sensei is the evil demon king. Through genre-switch and plot-twist makes it interesting. The original cast (English) also returned for the spin-off.
Mobile Suit Gundam-san (2014)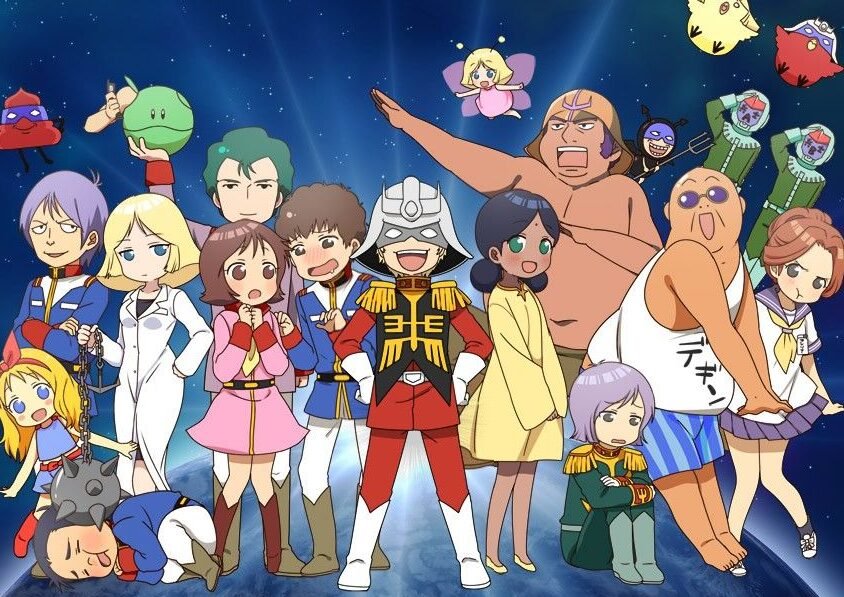 It is a gag-based parody of the original Mobile Suit Gundam anime series and features for its yonkoma strips. It changed an all-time classic about the tragedy of war into an insane comedy. the super-deformed art style gives the series a summer punch. The 13-episode anime series depicts cast from both sides of the original in hilarious circumstances. What's more bizarre is the unwavering anti-hero portrayed as a complete and utter idiot.
Rock Lee and His Ninja Pals (2012-13)
It is a straightforward comedy that managed to amass over 50 episodes and is honored as the first series from the Naruto franchise that didn't follow the original storyline. Apart from a well-written satire, it is heartwarming and endearing for Naruto lovers. Many believe Lee to be one of the better side characters so to see him get the spotlight while taking jabs at the rest of the cast makes this one of the better shows under the Naruto banner.
Isekai Quartet (2019-)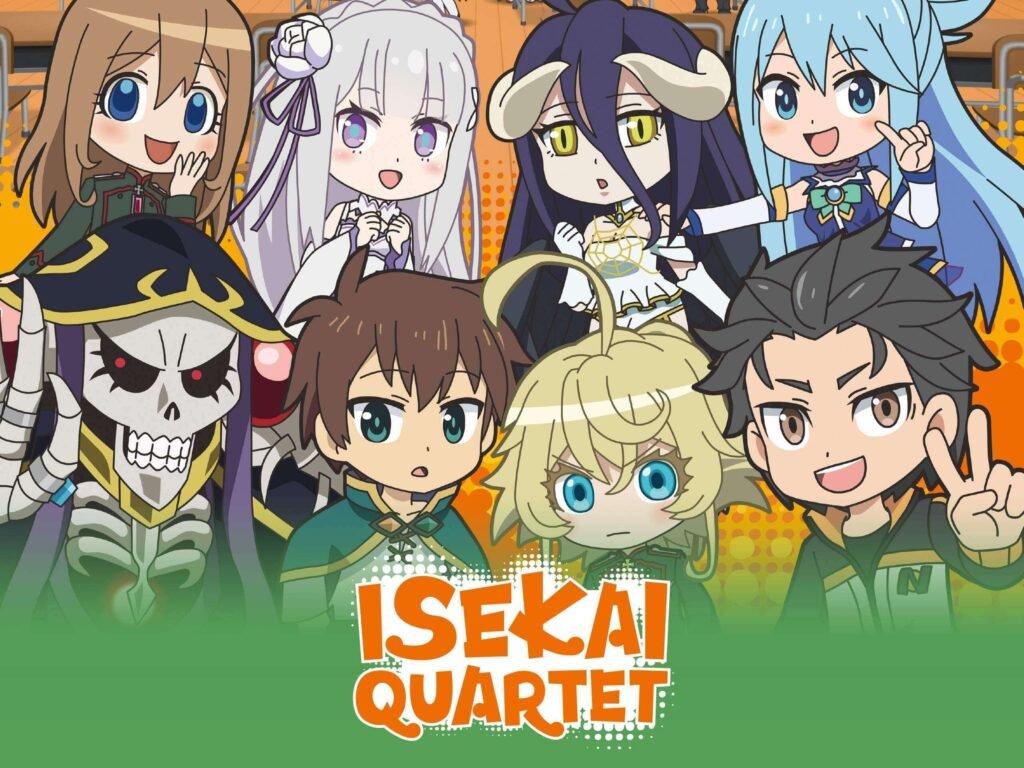 The idea is simply a stroke of brilliance where you are getting some of your favorite Isekai characters to interact on the same platform. It takes place in an inter-dimensional school setting the cast of Konosuba, Overlord, The Saga of Tanya the Evil, Re: Zero are all forced to interact in yet another world. The twist is on arriving in a different world they are forced to experience standard high school life. Many larger-than-life personalities matched together going hand in hand to school had made this crossover an utter delight to watch.
Attack on Titan: Junior High (2015)
A high school setting with little chibi scouts for Attack on Titan of all things. It is crazy to see the survey core getting up to light-hearted Shenanigans while also making meta-commentary about who is secretly a titan and what (certainly no humans) got eaten.