Pre-orders for SpaceX's satellite-based internet service, Starlink, are now available in India starting from $99 (around Rs 7,200). Its super-fast internet connectivity will be made available in India in 2022 (there's no exact date just yet). Elon Musk-backed satellite-based internet service is still in beta-testing and will be made "available to a limited number of users per coverage area at this time" says its website, with "orders will be fulfilled on a first-come, first-served basis."
The news of Elon Musk's Starlink is coming to India and has started pre-order comes after Musk confirmed that Tesla will be hitting the Indian roads soon. As reported by CNBC, SpaceX is "accepting pre-orders for Starlink for $99 (around Rs 7,200), and a $499 for ordering its kit plus shipping." According to its website's FAQ section "The Starlink kit includes a wifi router, power supply, cables, and mounting tripod."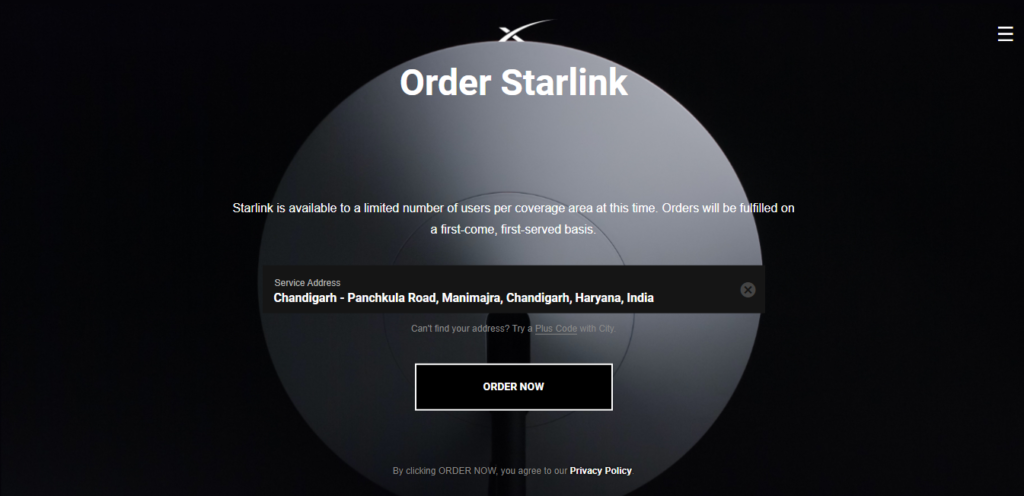 Here's how you can pre-order Starlink in India?
Go to the official Starlink website by clicking here and check the availability of the services in your area by entering the address, city name, or postal code.
After that click order now to pre-book the service. After clicking you will be redirected to a page where you have to fill in the details such as their first and last name, phone number, and email address.
After that to place the order it will ask you to pay the "fully refundable" $99 (around Rs 7,200 for users in India) by credit card or other online methods.
Then you will get the billing information, with a clear message that "the service will be available depending on various regulatory approvals."