Sports anime are underdogs. Lack of awareness regarding good sports anime has led people to think that this genre is boring. If you find one you will definitely fall in love with this genre cause they have good story,powerful background, good characters and plot along with sports. So here are 4 football anime we think will aptly fit the description.
Hungry Heart: Wild Striker
The Hungry heart is a sports anime based on the same name manga by Yoichi Takahashi. The story follows rebellious orange headed Kyosuke Kanou and his journey to becoming a football pro with a comedic approach. Sounds nothing new, it brings nothing fresh to the table and consists of those corny shonen elements but the viewers definitely feel connected to Kanou's world. How Kanou's comparison with his AC Milan player brother leads him to leave football and then how he regains his love toward football.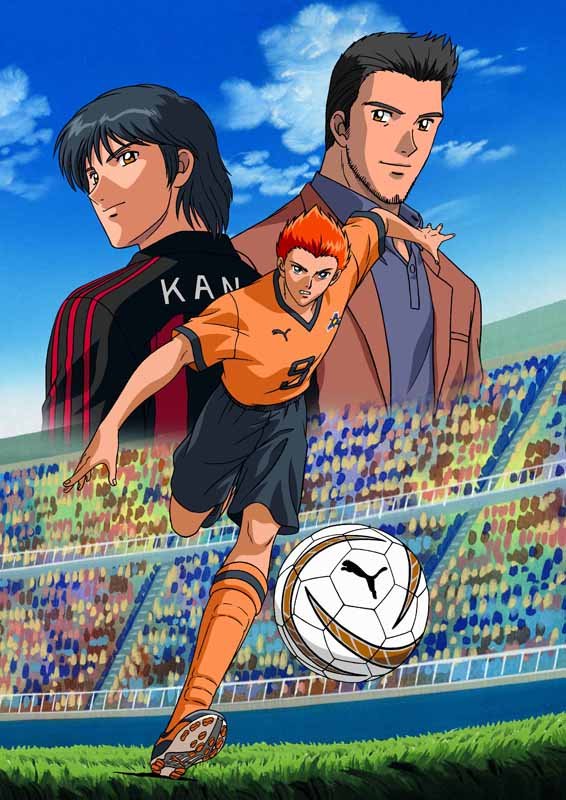 You are always kept on your toes, the matches are always unpredictable, but the animation is its weakness. There are few good plot twists as well. It deals with some real football issues. Majority of the characters have their own way to success which is great to watch, but these characters somehow look similar to each other (Physically). Overall, it can be categorized among the best football anime out there.
Area no Kishi
It is based on the manga by Hiroaki Igano. It centers two brothers Kakeru Aizawa and Suguru Aizawa and their passion for football. Believing himself to be useless in football Kakeru starts managing his school's soccer team while Suguru keeps playing football. He becomes good enough to represent Japan in the championships.
But some turn of events led Kakeru rethink his decision. Kakeru again turns to football to fulfill his and his brother's dream. The anime also features strong bonds between the two brother, teammates, family and friends. This anime will surely ignite feeling passion in viewers. You will find some realistic football skills in the anime.
Captain Tsubasa
It is based on the manga by Takahashi Yoichi. An eleven years old boy, name Tsubasa Oozora only wants to play football and he peruses it as much as he can. A new town brings him a load of experience, and he sets to achieve world cup.
This anime showcases, despite of great adversities, challenges and championship, how he manages to represent his country in FIFA. Captain Tsubasa had a great impact on Japan, it actually helped in boosting their love for football.
Inazuma Eleven
Endou Mamoru, the goalkeeper of Raimon eleven soccer club is trying to reincarnate this club, which lacks the spirit. Will he be able to do so? This is the synopsis of the anime. This is based on the manga written by Tenya Yabuno, which actually is based on a video game. This anime showcases Hissatsu, a chakra like energy which players use to kick the ball and do some powerful stunts.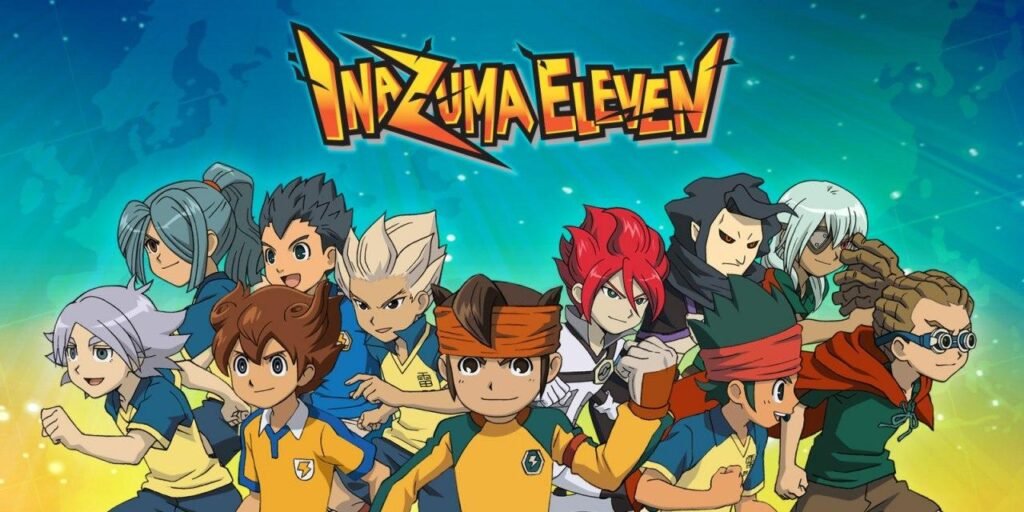 This is not just football matches. Initially the anime deals with the disbanding of club at the school level but then it starts pouring some out of place plot twists. There are some great characters in the franchise. This anime is famous in many countries as this franchise contains not only the anime but manga, video games, movies and guidebooks etc.