The anime industry is full of manga adaptations however, there is a great percentage of anime adaptations backed up by light novels and other novels. Such adaptations attract a good load of demographics. The following article will take you to some of the renowned anime adaptations straightaway coming from light novels and other novels.
Aoi Bungaku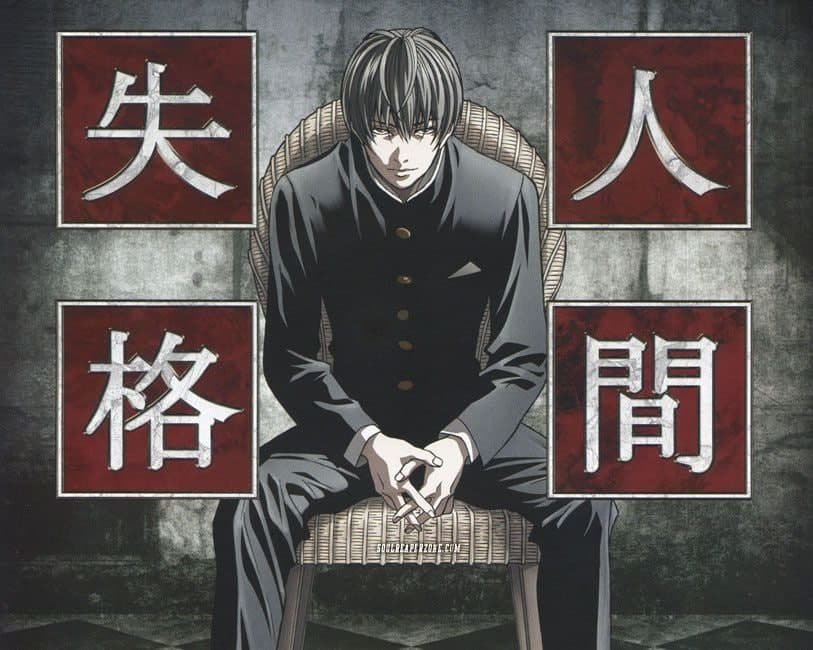 Aoi Bungaku anime series is an assembly of individual classic literature stories created by several Japanese writers such as Osamu Dazai, Ryunosuke Akutagawa, Natsume Soseki, and Ango Sakaguchi. On top of that, different people happen to be attached to the direction, animation, and writing of these individual stories. Wide gaps between plot, tone, and art style make this fact more evident. The only point where they relate is their storytelling around the Meiji restoration.
The 12 episodes long series incorporates thought-provoking stories about societal alienation, harsh truths about love, trust, and jealousy, a retelling of Damon and Pythias (Greek legend), unwavering friendship, morality, and much more from 6 different stories. This definitely is one of the most complex and darkest novel adaptations out there.
My Teen Romantic Comedy SNAFU
This slice of life anime is an adaptation of a light novel series by Wataru Watari named My youth romantic comedy is wrong, as I expected. The story of My Youth Romantic Comedy Is Wrong, As I Expected, abbreviated as OreGairu and Hamachi, and also known as My Teen Romantic Comedy SNAFU, revolves around the activities of an after-school club in Soubu high school. The club members take problems from the student body and through their intellect and witty humor solve said problems to the best.
Our main characters Hachiman and Yukino don't really feel the need to socialize with the rest of the classmates. So they are forced to join the club. The anime doesn't particularly focus on these two however, we find students come to the club with requests and problems that the club members must solve. Their gradual growth as characters and realistic approach to love affairs makes this series worth giving a shot.
the Garden of sinners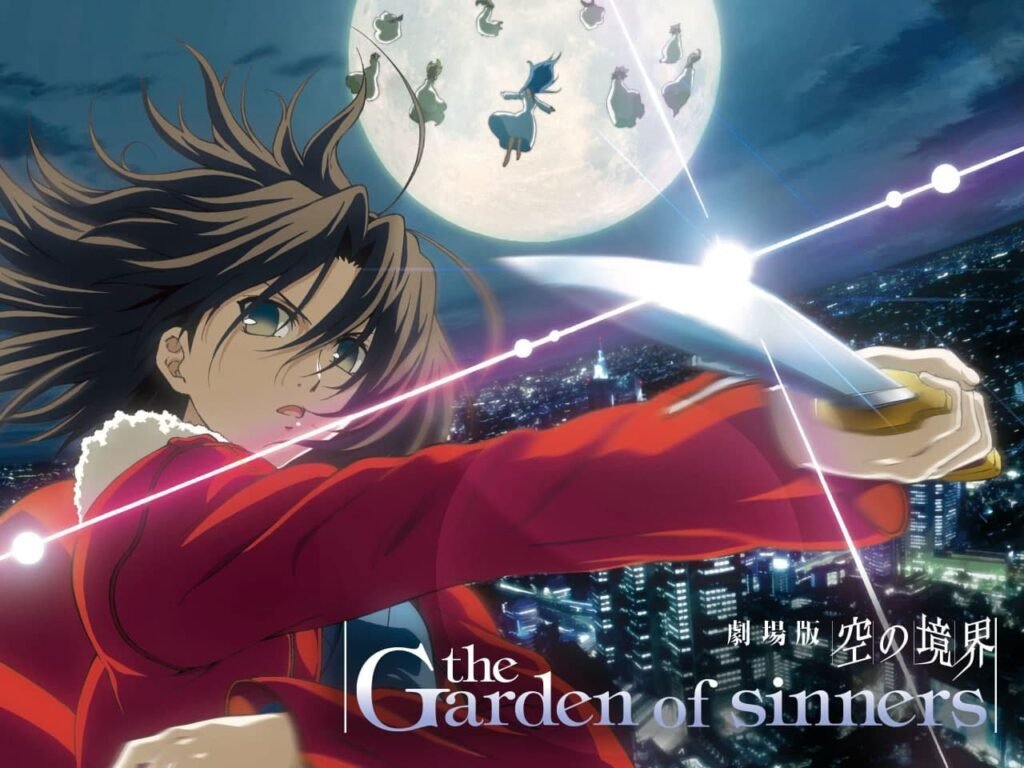 the Garden of sinners with its 8 movies, 1OVA, and 1 short film will remain as one of the Ufotable's pride. Based on the light novel series by Kinoko Nasu, the main premise of the anime film series revolves around identity, philosophy, depression, murder, and other prominent themes.
It follows two students Shiki Ryougi and Mikiya Kokutou in their school days, spending their time as paranormal investigators. The story is a little hard to comprehend due to its different presentation.
Monogatari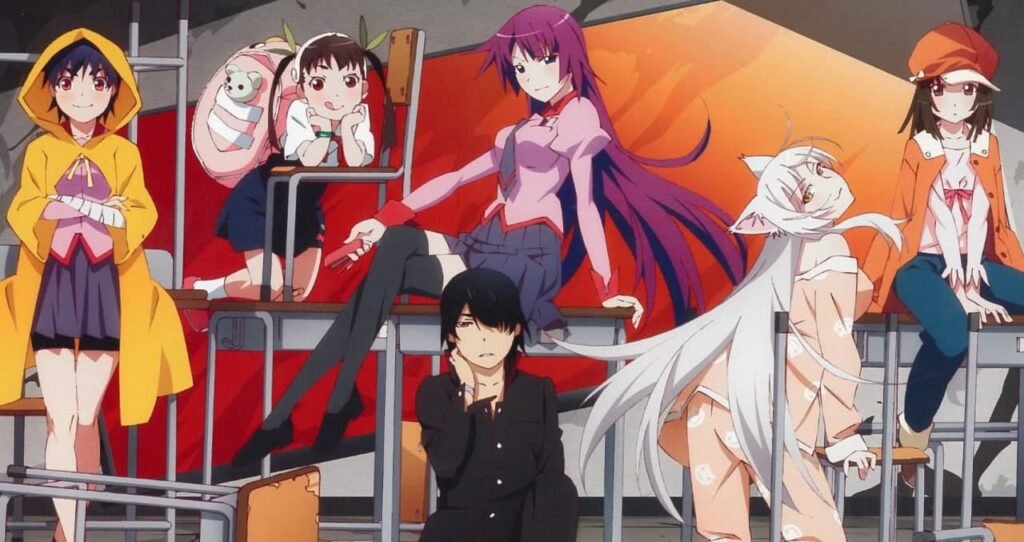 Monogatari is an anime known for its creativity, wordplay, story-telling, artistry, and the question, "Who Best Monogatari Girl is" of course. As a series it shoved the medium far away from conventional storytelling, it mainly focuses on the enthralling conversation to steer the plot.
Though the premise might not hit you hard, main man Koyomi Araragi, a pseudo vampire, goes on adventurous journeys and deals with personified versions of people's (girls' actually) problems. It is based on a light novel series by Nisio Isin and appears as if a book is being played out, one page after another.
Shigurui
Shigurui is based on the action and psychological thriller manga series which itself is based on the first chapter of the novel by Nario Nanjo, named Suruga jo Gozen Jiai. It is titled a "rare entry" to the samurai genre and is a completely different beast from any of them. It is a very harsh criticism and deconstruction of the idea of samurai.
The story is set in Edo period Japan wherein focusing on a sword-fighting tournament. It is actually about the backstory of our two main characters Gennosuke Fujiki and Seigen Irako and explains all the events that led them to the tournament in the first place. There is a lot of complexity behind the characters and the plotline and the anime only pushed this further.
Perfect Blue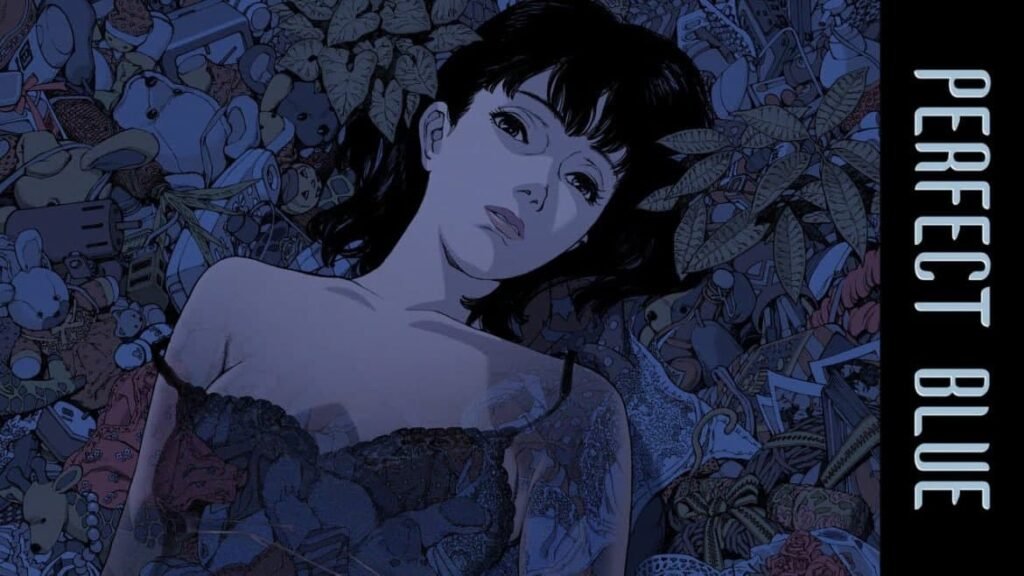 Many of you might know Perfect Blue as Satoshi Kon's masterpiece which played as the inspiration behind Oscar-winning Black Swan. It is based on the novel of the same name by Yoshikazu Takeuchi. Perfect Blue explores the life of an actress, Mima, and her aspirations in a way that blurs the sense of reality and fantasy. The use of animation, music, editing, screen changes, and voice work led to a scary psychological film. You are forced to think, "None of this could have happened and yet, all of it might have", this sense of duality is what Kon was known for.
Grave of the Fireflies
Centering on two kids trying and ultimately failing to survive in WW2-era Japan, the 1988's Grave of fireflies is a film based on a novel by Miyuki Nosaka. Although it really is a war movie, it highly appears as the battle between pride and sanity, between love and self-preservation. The emotional and the most tormenting part of the story is the coming of age element of knowing when to clear your independence and when not to and the consequences which await which you might have never expected.
What is your take on such adaptations? Let's know in the comment section below.