What defines a good character? His back-story, ambition, personality, quirks, appearance defines him. But what makes a character an instant hit among the masses is the character introduction. One piece is full of characters: main and secondary. Many of them have made their presence felt from the very first frame. A lot of work has gone into building these first impressions and they will stay fresh forever in the minds of viewers. The following list contains some of the best character introductions from the anime One Piece.
4. The Supernovas: –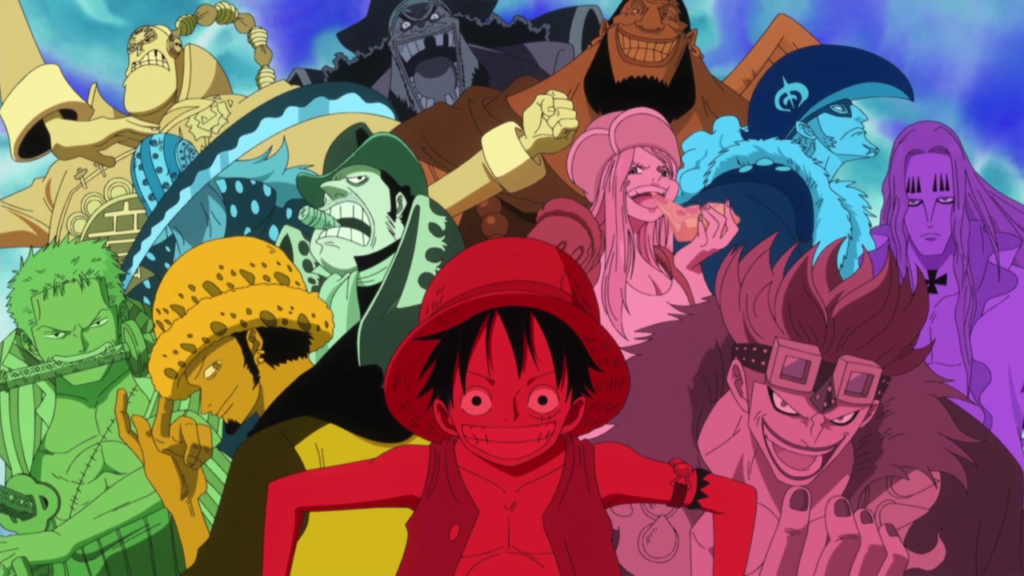 In the Sabaody Archipelago arc, the team appeared for the first time, and there is presented one of the most rambunctious multiplayer fights in One Piece while slide showing their bounties of over 100 MN berries. The Supernovas are the eleven pirates who made a name for themselves very early as a serious threat to the world government and the marines.
3. Kizaru: –
He has the most ingenious travel way outs. He is a marine admiral with a fleet of warships always there to get him around instead he plumps for a cannonball. One such incident is his introduction in Sabaody, one of the most classic moments in the anime. No other introduction went this far in terms of any traditional introduction.
2. Dracule Mihawk: –
He is the world's strongest sword master known for his insanely small boat and an insanely large blade. An outlier, conquering rough seas all over, he has made a strong impression on his debut. Single-handedly destroying an entire fleet of pirates and cutting a pirate ship in half perfectly introduces the warlord of seas. Watching a flash of excitement on Zoro's face is what makes this introduction of One Piece more special.
1. Kaido: –
Watching Kaido riding on a cannonball, freefalling from a sky island, and surviving the fall despite landing head first, it is self-explanatory what an invincible monster he is. He is the king of the beast and the central antagonist of the ongoing Wano arc. On one hand, he is a tyrant with the power to transform into an ancient dragon, and on the other, he is a hopeless drunkard so this dramatic introduction resonates best with Kaido. As the action in the Wano arc boosts we are hyped to see this crazy beast, all thanks to his bewitching introduction more than 200 episodes ago.