Side characters have always been an integral part of any story, they are as important as the main character. They not only contribute to the story but pique the viewer's interest as well. However, sometimes these side characters outrun their standard role and become sidekicks.
Some of the best sidekicks in the history so far include Robin to Batman, Harley Quinn to Joker, Morty to Rick, and many more. They offer various forms of support to our very heroes and they watch their backs, look up to them and learn from them one way or the other. These are not just supporting characters but actual sidekicks. The following list contains the best sidekicks from the anime world.
Armin Arlert (Attack on Titan)
Armin Arlert began Attack on Titan seeming to fulfill the protagonist's sidekick role pretty comfortably. But as the story progresses Armin becomes the genius behind many operations in the whole course of Attack on Titan whether it is saving cadet corps in Trost, convincing soldiers not to kill Eren when he first transformed into a titan, changing the course of Survey Corps' attack on Marley to their benefit or defeating Bertholdt.
He has always been portrayed as weak physically but he is a natural leader with excel in different skills. Both Eren and Armin along used to dream about freedom from a very young age. It was Armin who pumped Eren's motivations to get outside the walls, as he told him about the world outside the wall.
Dororo (Dororo)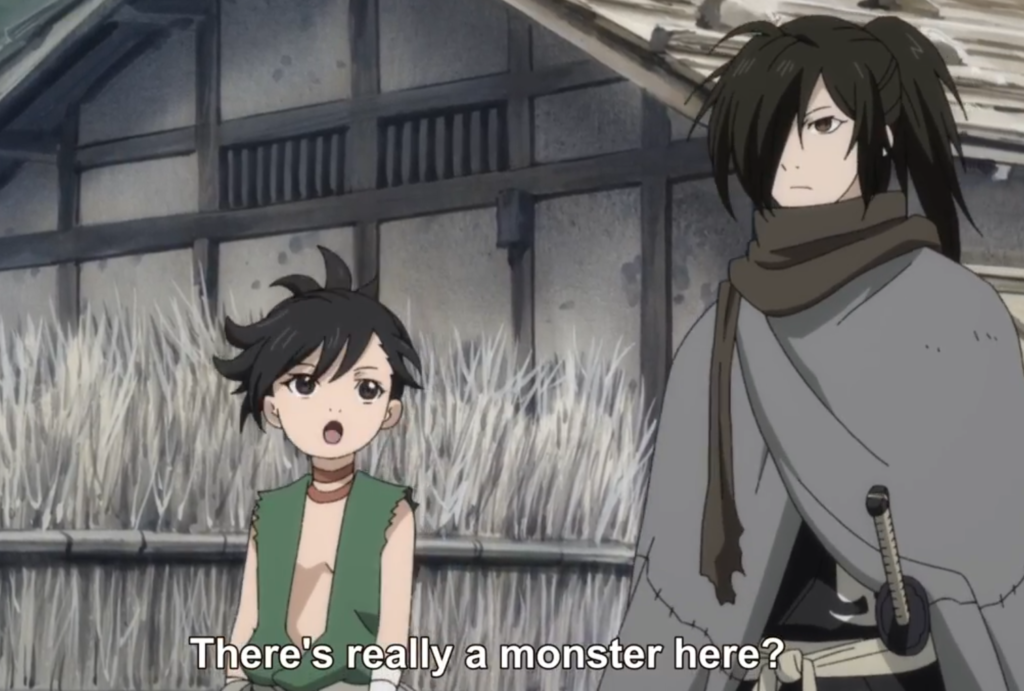 Dororo is a child who travels with our main protagonist Hyakkimaru on his quest to regain his body. This character is the important emotional core of the show. Dororo keeps in check that they make some bucks at the end of the day. In the 2019 anime adaptation for Osamu Tezuka's Dororo, these two characters are polar opposite to each other.
Hyakkimaru is a voiceless boy who on his voyage gets more lost in rage and killing if not for Dororo. He starts voiceless yet we see such phenomenal development with him thanks to his sidekick Dororo as they explore the world together. Dororo acts as the voice that Hyakkimaru doesn't have in a very entertaining way. Dororo's bubbly persona hides the tormented soul well.
Krillin (Dragon Ball)
These lifelong best friends were once sworn enemy during their day's training under Master Roshi. On top of gaining an unbreakable bond of friendship with Goku, Krillin also gained a ton of strength and skills from his first bout of training with Master Roshi. He is often perceived to be one of the strongest if not the strongest human in all of the Dragon Ball. There is no denying Krillin's power and skill in fact the characters who have attempted to deny Krillin's strength by underestimating him have usually paid price.
Casca (Berserk)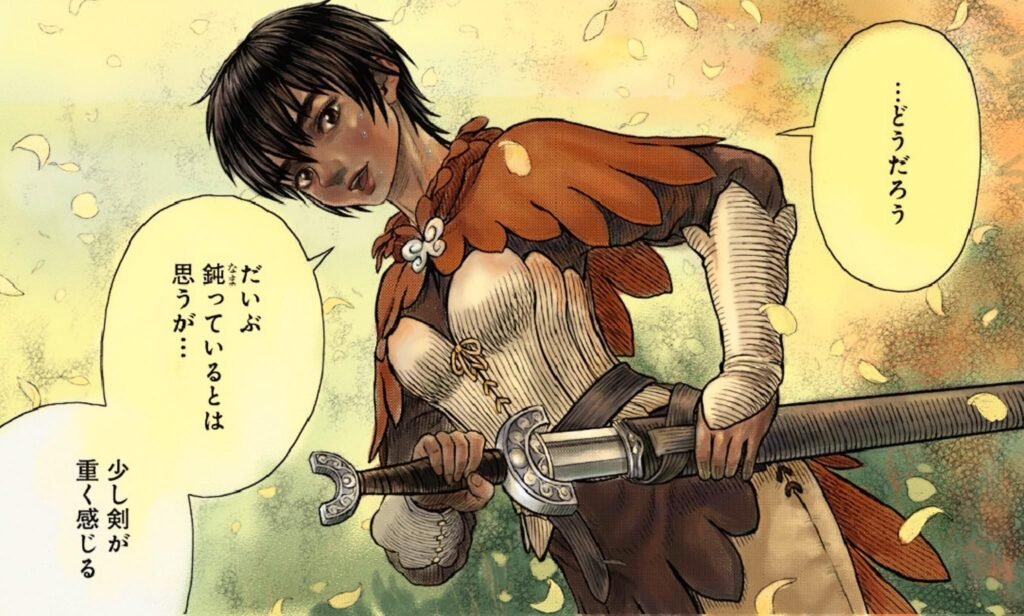 Being the only female soldier in a mercenary band she is indeed tough but Casca not only survives but excels. Griffith relies on Casca as much if not more than he does on the series protagonist, Guts. In return for giving her life purpose Casca is dutiful to Griffith to a fault and is willing to fight and if needed can die for him. Casca is aware that Griffith takes her for granted and while it tears her up inside her loyalty is never in question.
Genos (One Punch Man)
Genos servers as a loyal student and trusty sidekick to our very hero, Saitama. His commitments lead to Saitama embracing his role as a teacher. Genos is a proud member of Fubuki's New Bizarre Group. Our hero, Caped Baldy is very sensitive about his baldness and we can witness Genos concerned over it. There is an implicit understanding between the two and their relationship isn't one-sided. Saitama though he doesn't admit gets inspired by his sidekick and ally Genos to work hard as a hero.
Nicholas D. Wolfwood (Trigun)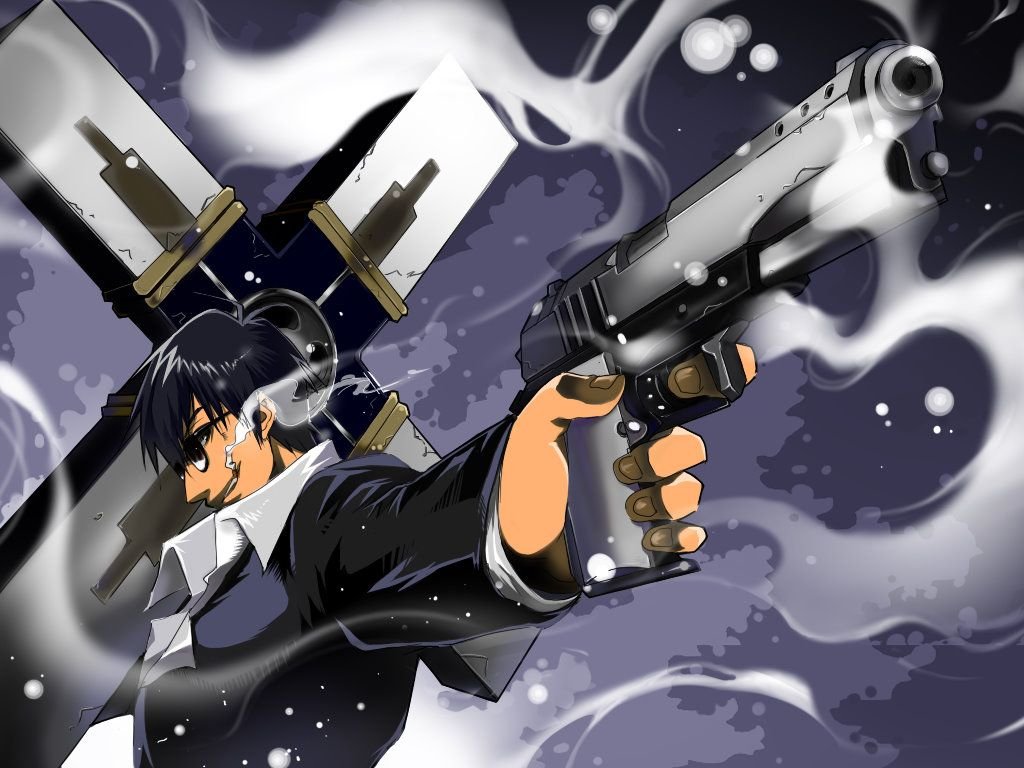 Wolfwood is the companion of the show's legendary protagonist, Vash. He provides the necessary context to what he adds to him and contradiction to show just how great Vash really is and helps make Trigun a great anime. They are contradictory pairs when it comes to morality, choice, and much more and these moments are some of the best anime highlights. Wolfwood analyses his actions in a concrete manner, unlike the protagonist. The contradicting pair of Vash and his sidekick Wolfwood is what makes Trigun a must-watch without either one of them the anime would be a lot worse.
Seras Victoria (Hellsing Ultimate)
Seras Victoria from Hellsing Ultimate is just what the king of the vampire hunters needs by his side. She may be new to being a vampire but she isn't sitting around pouting. Before being turned into a vampire by her vampire master, Seras was a recently graduated cop. Then her already badass fighting skills are amplified by her new vampire nature, giving her unparalleled strength that lets her squash heads in a single blow. She also wields one of the heaviest guns known to men, deadly Harkonnen.