A trio of hardworking GTA fans have recreated GTA: San Andreas' map in Unreal Engine 4 and it looks incredible. But unfortunately, the remake is not actually playable.
As many Grand Theft Auto fans are still waiting for some official announcements regarding GTA 6, Rockstar's GTA: San Andreas remake by these pals in Unreal Engine 4 is the best GTA has ever looked.
Grand Theft Auto: San Andreas is perhaps one of the best games in the GTA series, which was introduced back in 2004. San Andreas was an instant hit with fans all over the world, because of its more immersive gameplay and quickly become one of the best-selling video games in the gaming history.
ArcadiaSquad, which consists of Santiago Ibarra (from Argentina), Fabian Álvarez (from Chile), and Juan David Góngora (from Colombia). Describe themselves as a team who like to create audio-visual incredible things, have set about developing the game from a graphical perspective. And together, these three began working on this project a year ago and now they have shared the fruits of their hard work on YouTube and it does looks incredible.
In the video description, Trio explains a little more about their project (Grand Theft Auto: San Andreas in Unreal Engine 4) and it's future.
"The idea of GTA SA UE4 born 4 years ago wanting to revolutionize the way of making GTA SA machinimas, so GTA SA Star Wars UE4 was made." said the team.

"The problem is that we were still limited by not having the entire map, until now, we finally managed to recreate the entire world of GTA SA in Unreal Engine and here is the result. We worked very hard on this, it was already 1 year ago that we officially started the project, and we went through different phases, here you can see a Beta."
Unfortunately, the remake is not actually playable. As the team explains that it's the machinimas that have been worked on here.
"We want to remember that this is not a remake of the game, we did it to create machinimas, and all the assets are from the original game, and it goes without saying that we do not attribute the creation of said assets, but all that work corresponds to the Rockstar artists.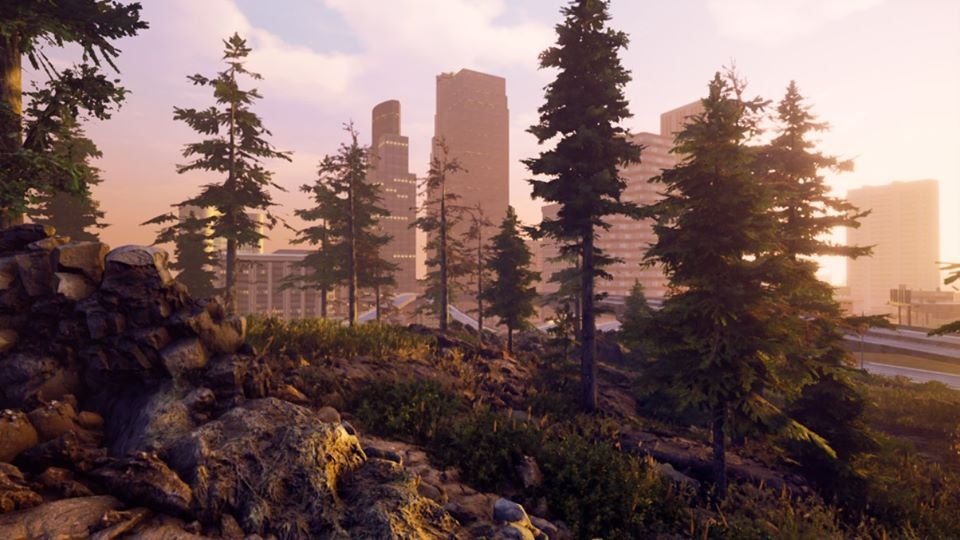 There is another project from another developer dedicated to making a playable GTA remake, we shared his channel to support him. He is doing a great work!"
We really hope that rockstar will notice the work of this group. And if they get more generous, we can get to see a remastered version of San Andreas. But firstly let them work on GTA 6, it's been a while Rockstar. Just release the next GTA!